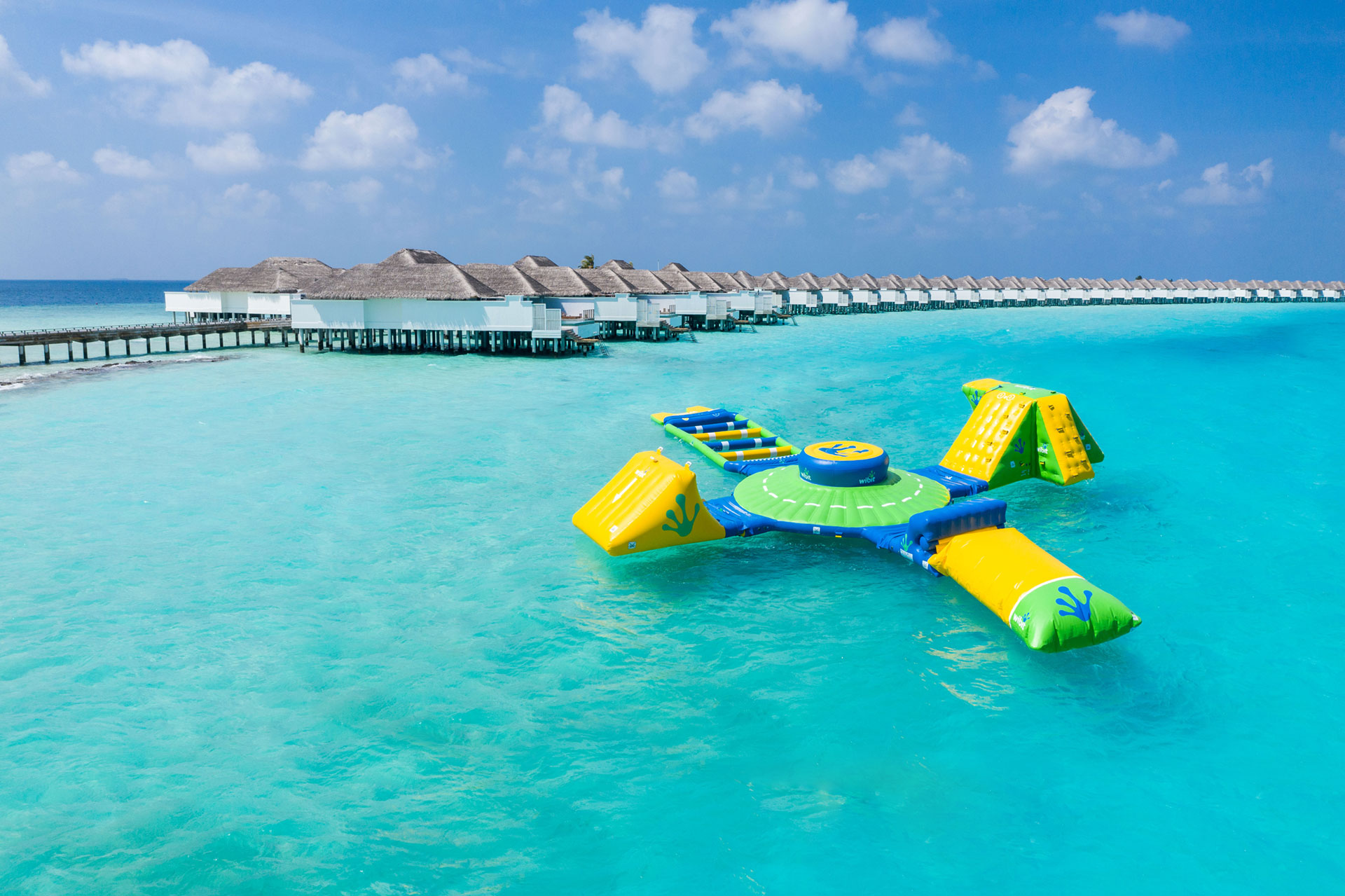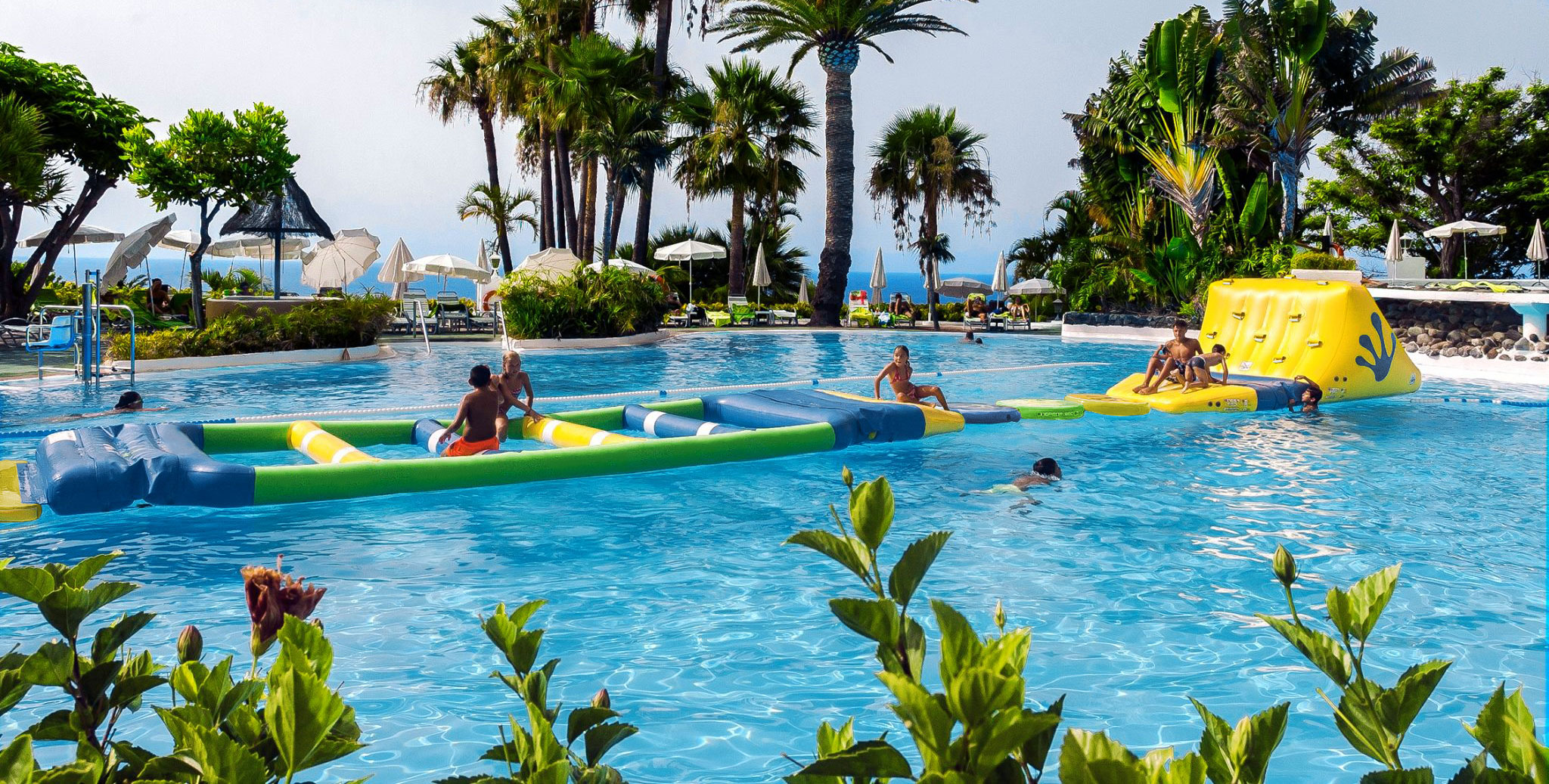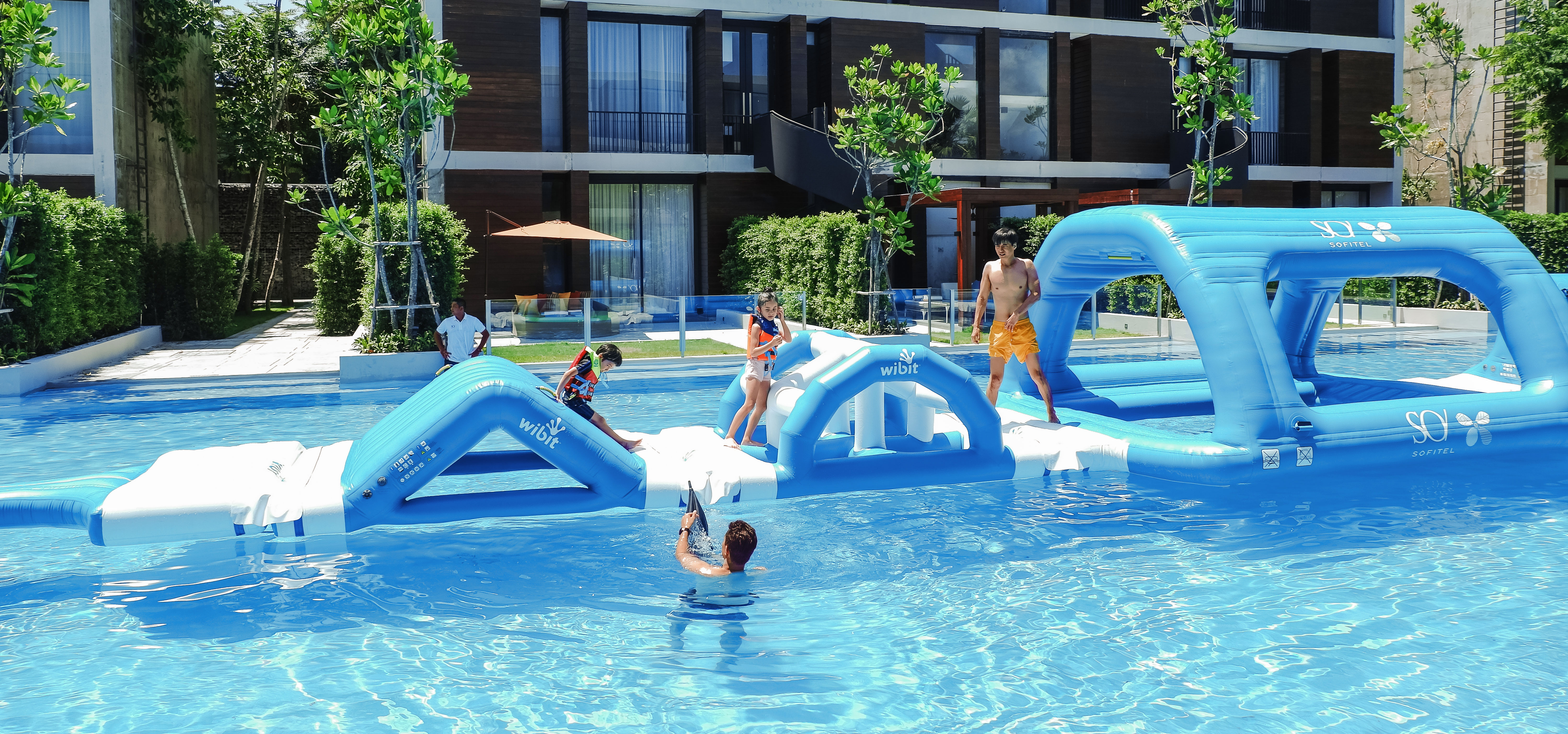 Increase Visits with a Unique Attraction
Installing a Wibit combination at your hotel or resort creates a unique experience, steady visitor stream, and the opportunity to generate even greater profits – all at low operating costs!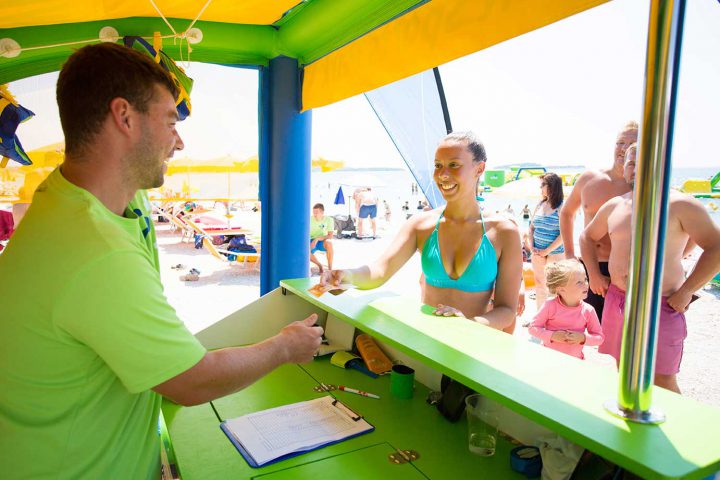 Make sure your "No Vacancy" sign is working. You'll need it when people hear about all the fun your guests are having with your new Wibit products. Create dynamic new experiences that will make visitors come flocking to your locations with Wibit.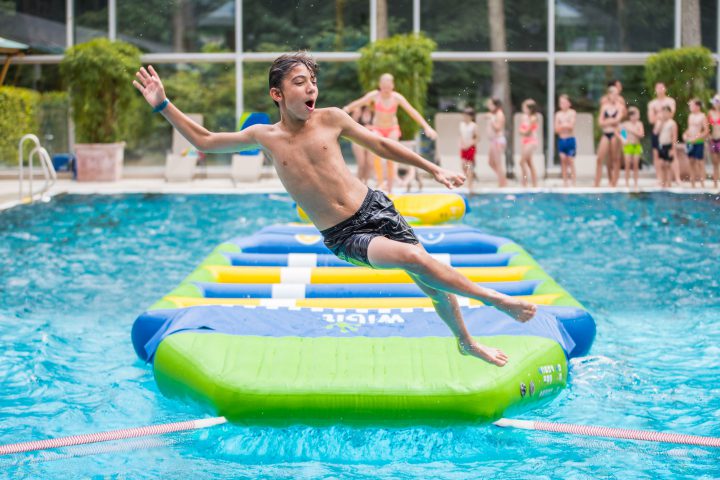 Longer stays & loyal guests
With a Wibit SportsPark or PoolTrack on-site, your guests will want to spend countless hours navigating dynamic obstacles. The modularity of Wibit products allows you to mix and match for fun, new experiences every day. Your guests will want to book additional nights at your hotel or resort, meaning they will eat more meals in your restaurants and spend more money on the other amenities you offer.
The variety of activities and games you can offer with a Wibit combination makes every visit a unique experience. The fun never gets old, so you can count on guests returning year after year.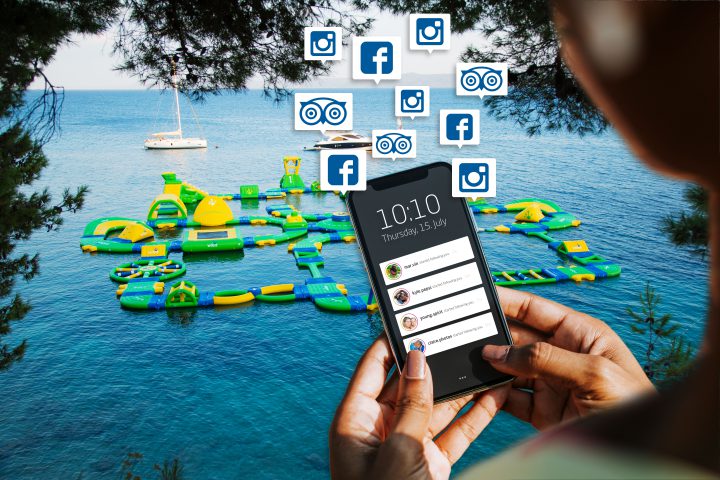 Wibit is more than just products on the water. A variety of games and events designed around our products promote social interaction, motor skill development, and – above all else – joyful smiles in people of all ages. The sheer number of activities you can offer to entertain visitors will increase the attraction of your hotel or resort. Exciting experience is happily shared with others and will add lots of positive feedback on Instagram, Facebook and Tripadvisor.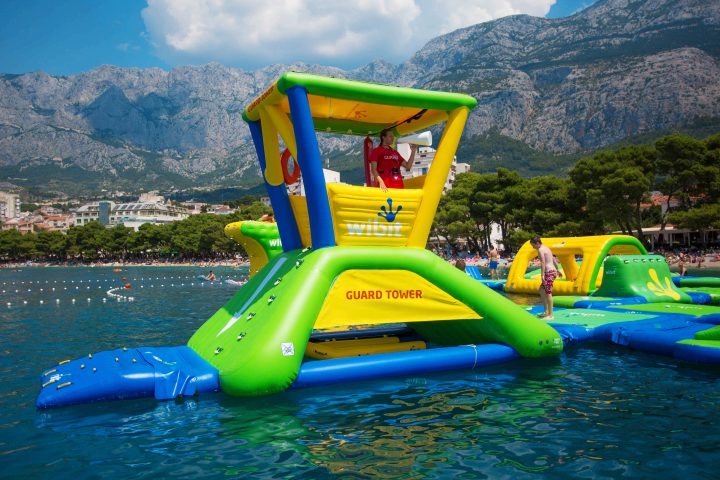 With Wibit safety is guaranteed. Wibit products comply with the newest safety standards recognized worldwide. All Wibit combinations have a calculated minimum water depth, reinforced welded seams, and pressure release valves for maximum stability and safety. Wibit products are designed to minimize entrapment hazards and come with safety information printed on the products as well as a detailed manual with safety guidelines.
Are you ready to revitalize your hotel pool or beach resort? With our Branding Package we can even customize the Wibit products to carry your logo and colors. Or what about writing your hotel name on the water?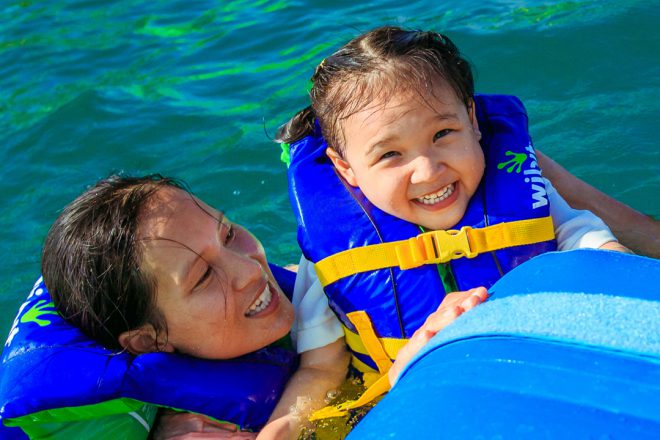 Specially designed open water combinations for the youngest fun-seekers!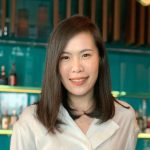 Chanrutt Thayartsuwan, Director of Marketing and Communications
SO Sofitel Hua Hin, Thailand
"Our guests love the Wibit track. Working with the Wibit team was very smooth and the track turned out amazing – generating both buzz and a unique selling point for the hotel."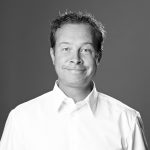 Christian Gsaller, Manager Corporate Entertainment
Robinson Club GmbH
"For our daily business, Wibit means the perfect combination of games, sports and fun. No matter in which of our club locations we put the colorful elements, the inflow is huge! Water fun at its purest for our guests and staff."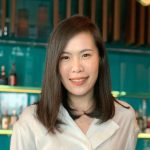 Chanrutt Thayartsuwan, Director of Marketing and Communications
SO Sofitel Hua Hin, Thailand
"Our guests love the Wibit track. Working with the Wibit team was very smooth and the track turned out amazing – generating both buzz and a unique selling point for the hotel."