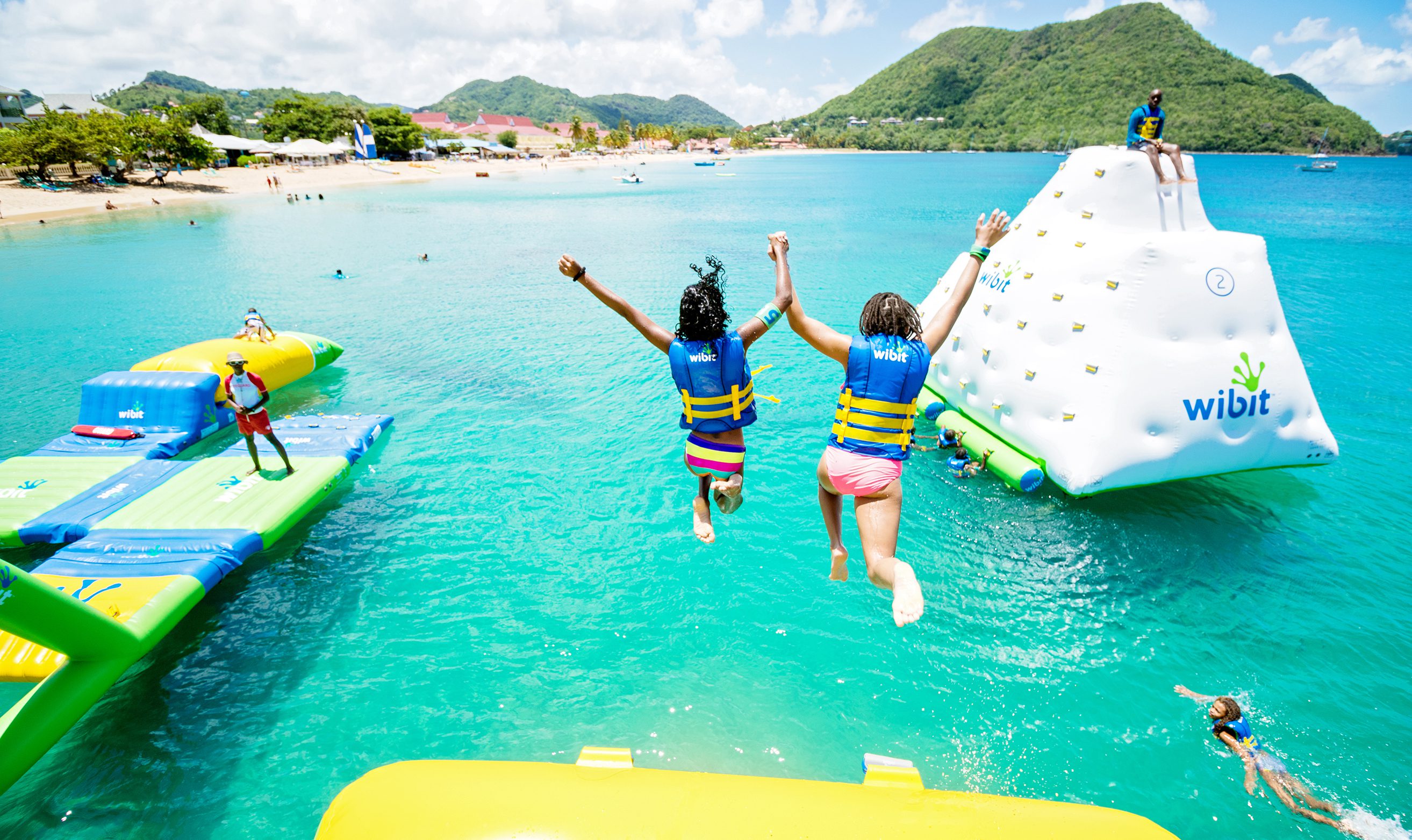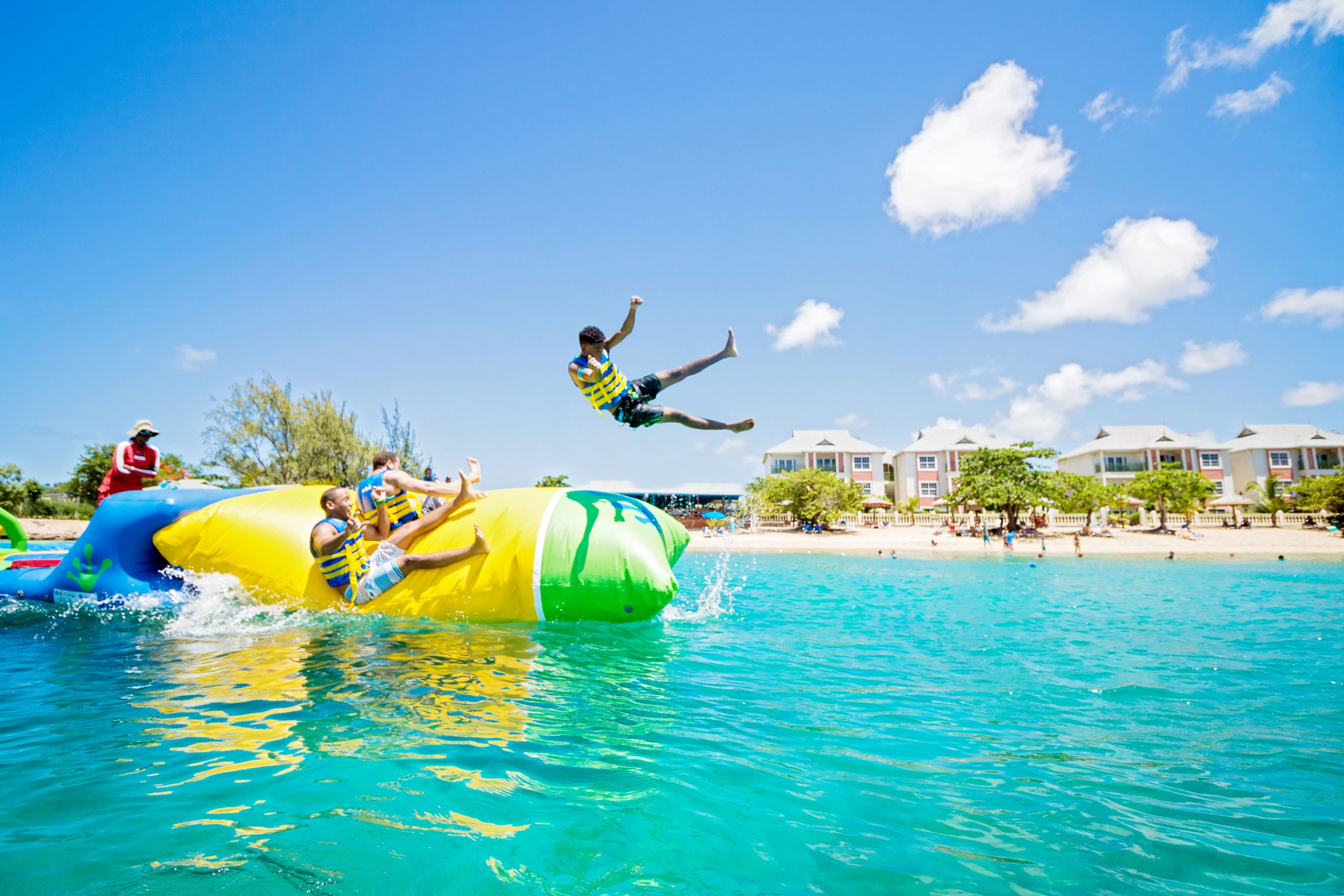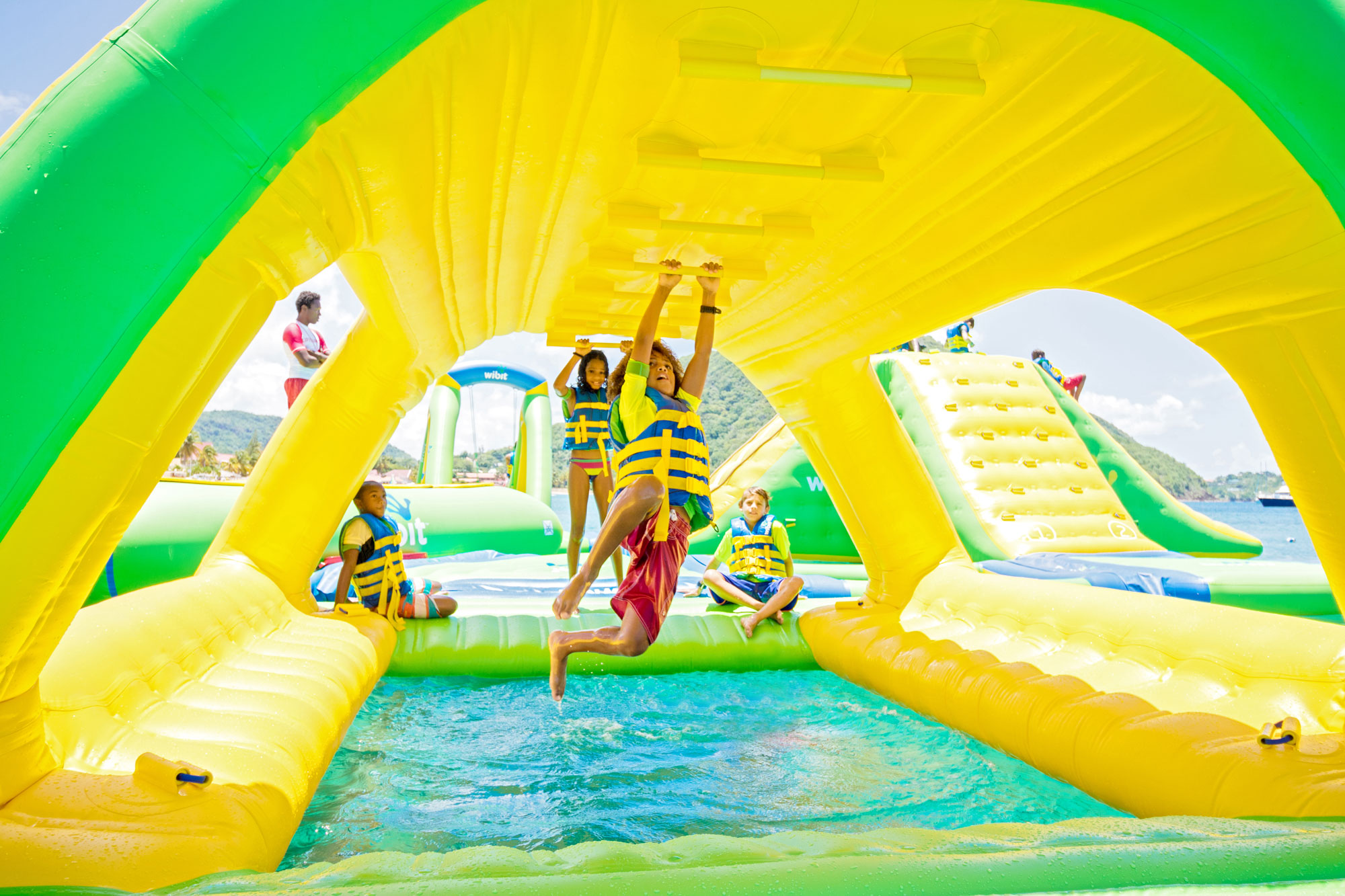 Why high capacities should not be the decision maker
Don't get fooled into buying a park that can seemingly hold a high number of visitors in proportion to its price or size. There is more to calculating a realistic SportsPark capacity than simply adding up the individual maximum capacities of the products included in a setup. This kind of a calculation only works on paper, not on water!
Finding the right formula requires years of experience and a deep knowledge of the business.
At Wibit we are able to create the world's largest inflatable aqua parks with 1.000 users at the same time and more. But when planning your individual SportsPark we always take into consideration the following aspects when calculating your SportsPark capacity: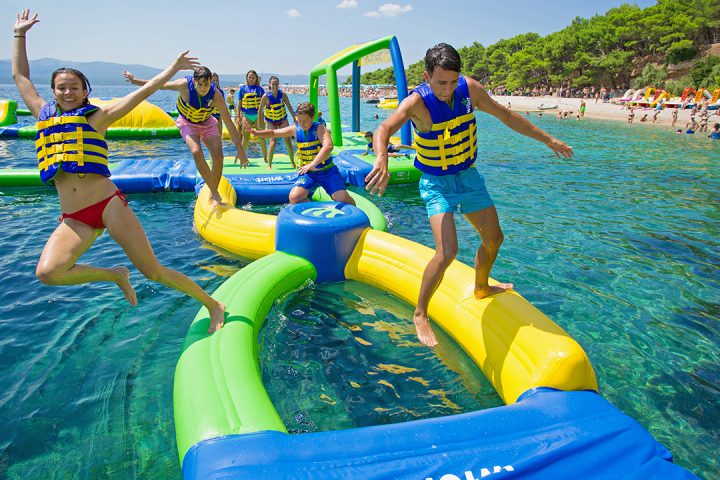 Collisions are the number one cause of accidents in waterparks. Overcrowding can lead to injury due to more collisions.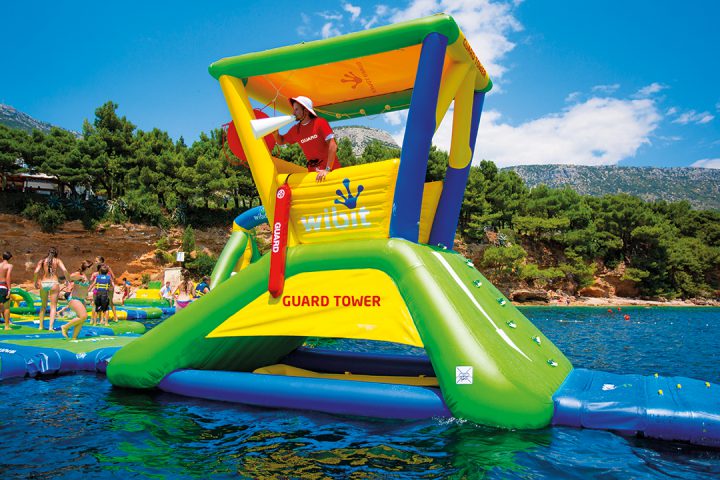 Overcrowding makes it much more difficult to guard and supervise the SportsPark. As a result, more lifeguard staff is required which means additional costs for the operator.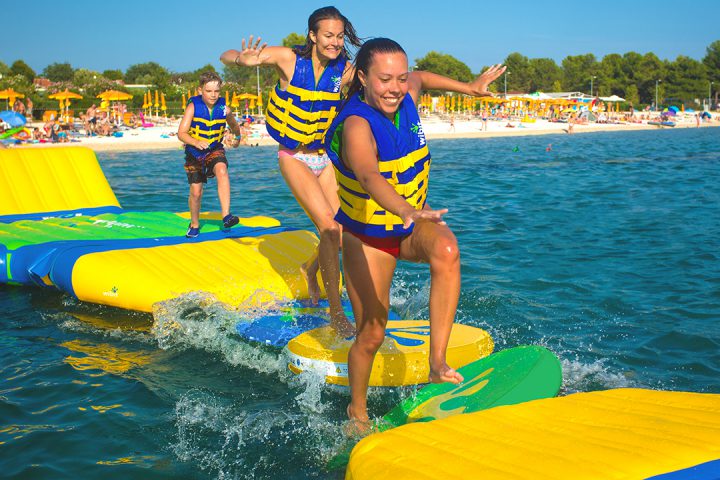 No one likes waiting in lines. Wibit promotes the best user experience hence allowing persons to move freely within the SportsPark and to use as much of the products as possible during their allocated time slot. This way you can be sure to create a memorable user experience which will make them want to come back for more!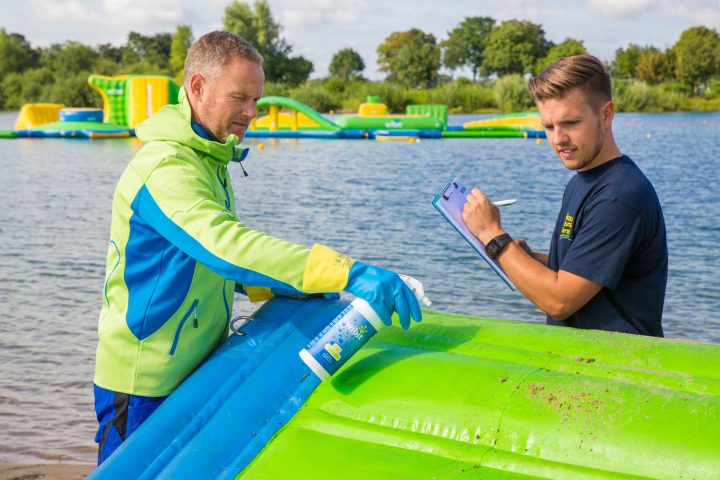 Wibit products are designed for commercial use and able to withstand large numbers of users. However, a constantly overcrowded SportsPark can be subject to premature wear and tear. The higher the number of users in the SportsPark, the bigger the risk of too many users accumulating on one product at the same time. This is not only dangerous and annoying for the user but can also affect the life time of the product and lead to additional costs for repairs in the middle of the season.
Our formula for calculating the ideal capacity
Based on your specific SportsPark size and style, Wibit will use a specific ratio that creates an ideal balance for maximizing the operators profit while enhancing the user experience. Given the fact that not all users are equal (e.g. kids vs. adults) Wibit recommends to keep user numbers within a certain range going from a minimum number (e.g. adults only) to a maximum number (e.g. kids only).