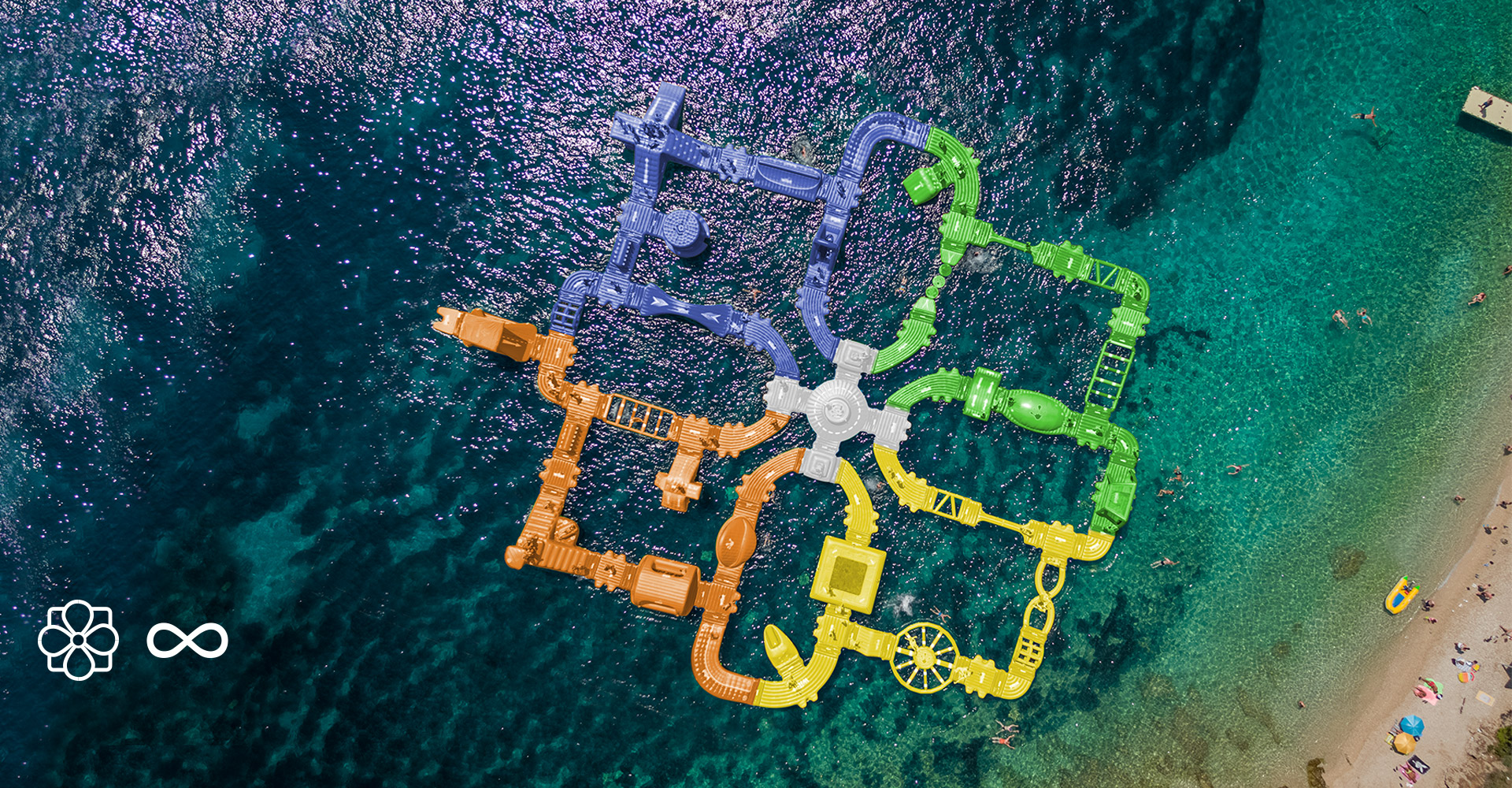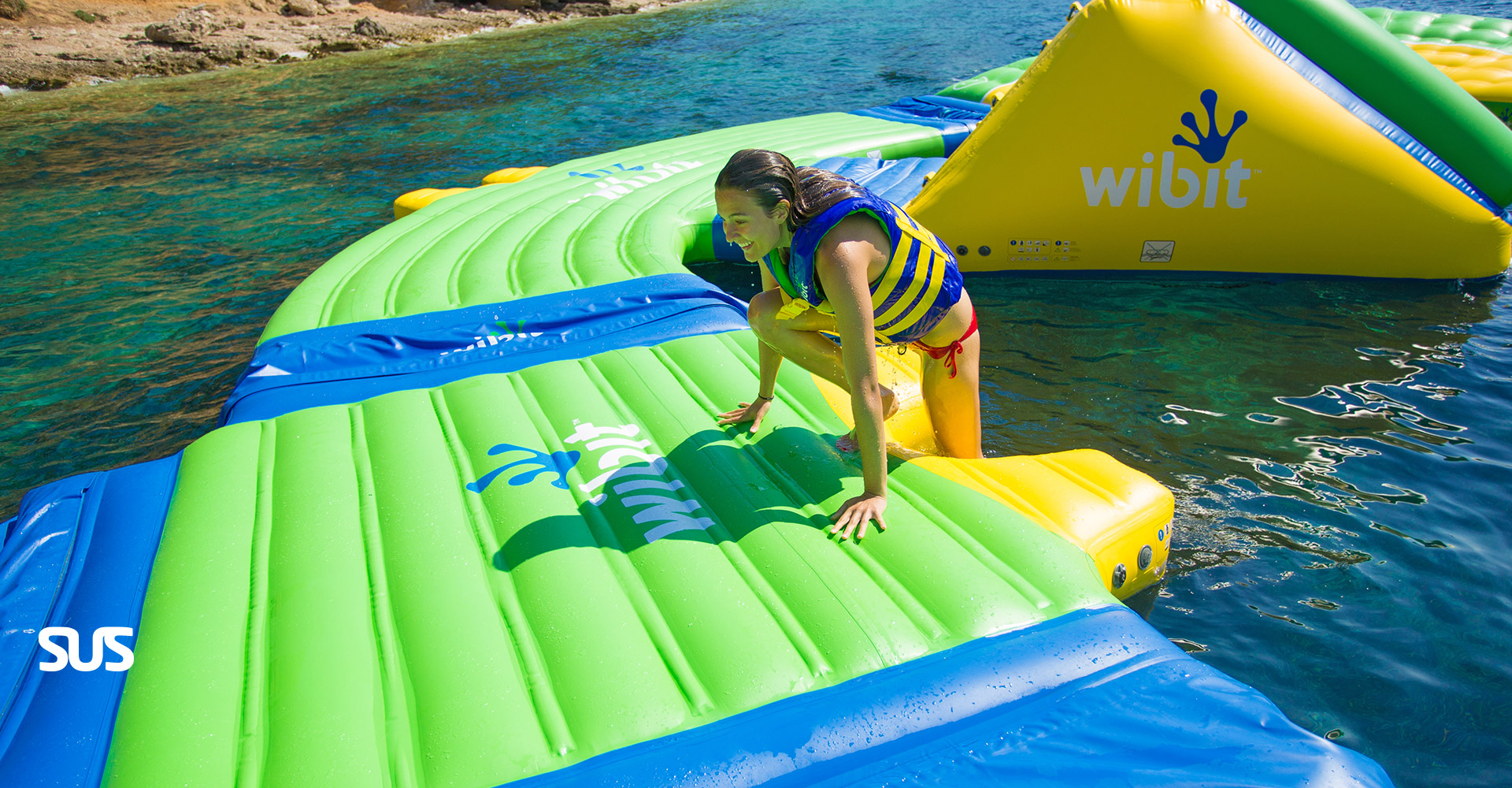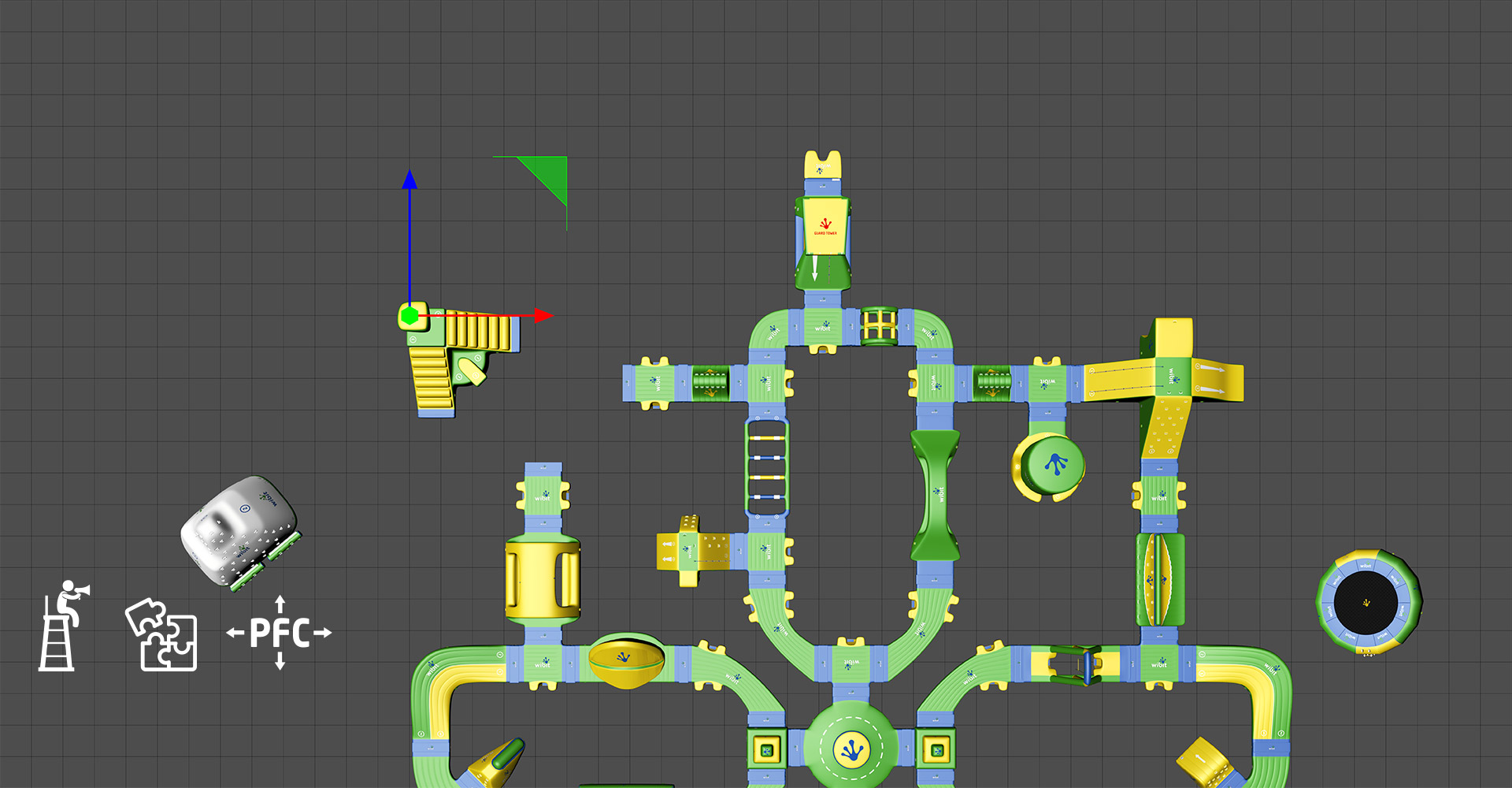 Innovative Thinking =
Unique Systems
Over more than two decades, Wibit not only created the inflatable water park industry, but is still the unrivaled market leader. With our spirit of constant improvement and innovation, we continuously review our products and services to create even more happiness among our customers, partners, and the millions of Wibit users worldwide.
As a pioneer in the business, we have introduced several game changers to the market.
Find out more about our unique systems & technologies: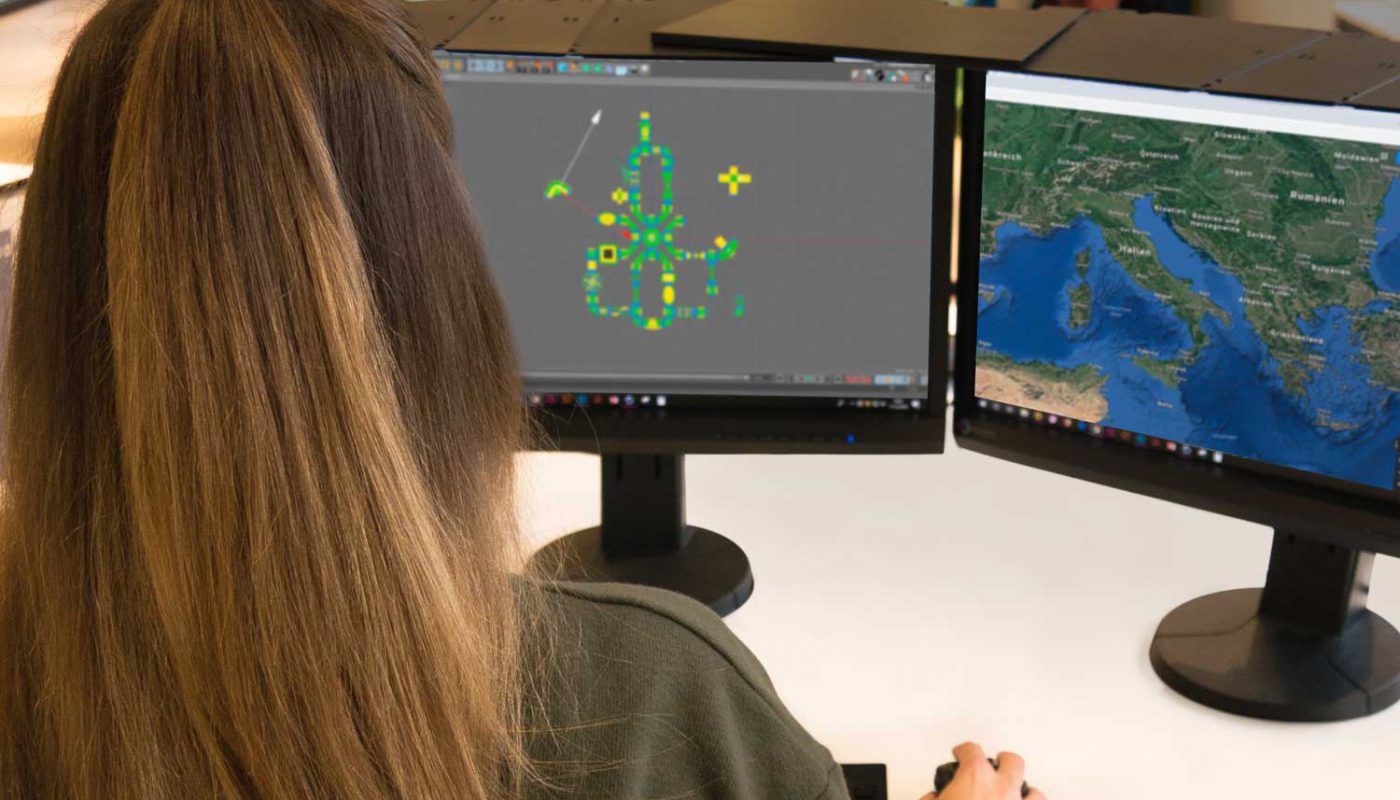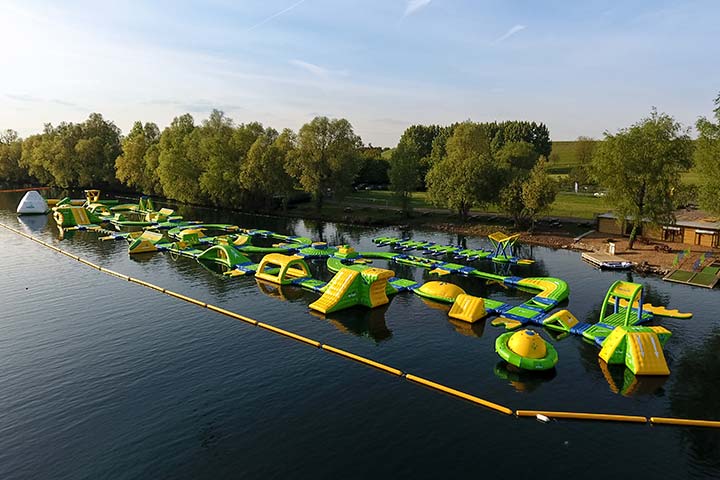 Since the beginning, we have carefully studied and defined more than 20 design parameters to make your combination become a true Wibit SportsPark or PoolTrack. Our expertise is incorporated into our unique Perfect Fit Configurator (PFC). Our team of Wibit professionals will create a tailor-made, best-fit layout according to your individual needs.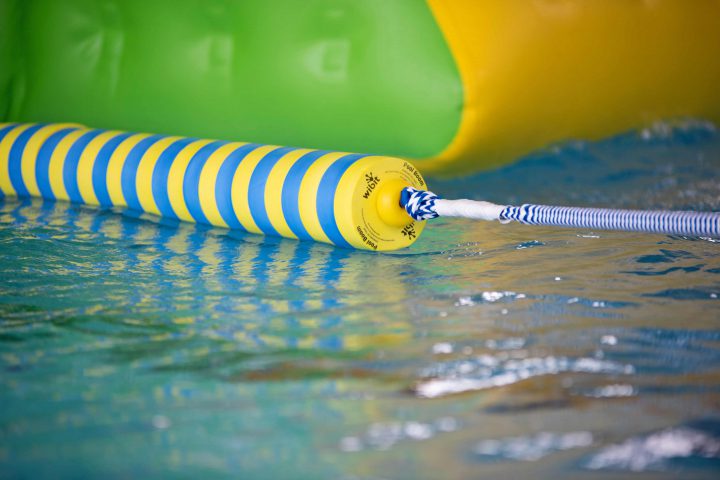 Pool booms are German TÜV certified and ensure safe horizontal anchoring of Wibit inflatables and maximum safety to your pool facility.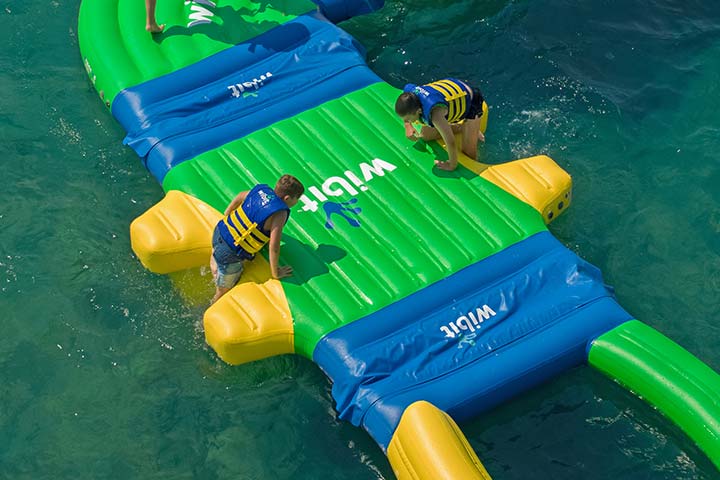 The patented Wibit step up system (SUS) is another evolution of inflatable accessibility. Other than regular access platforms, SUS guarantees a quick and easy way of climbing back onto the SportsPark or PoolTrack. Steps are included in many of our products for multiple points of entry. This maximizes user satisfaction and allows for more active playtime.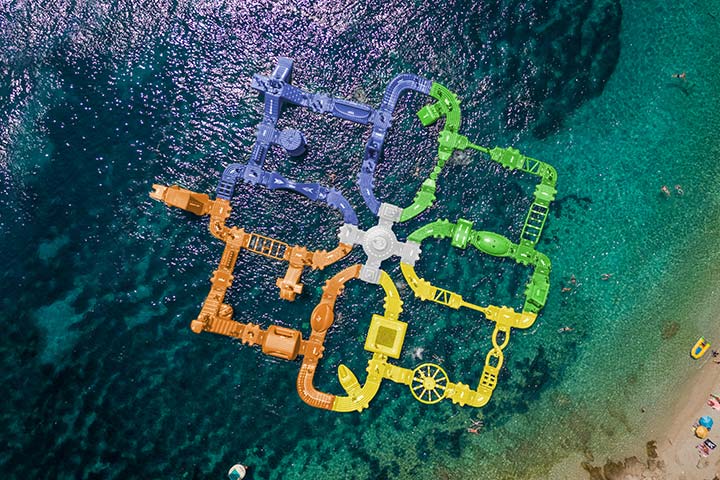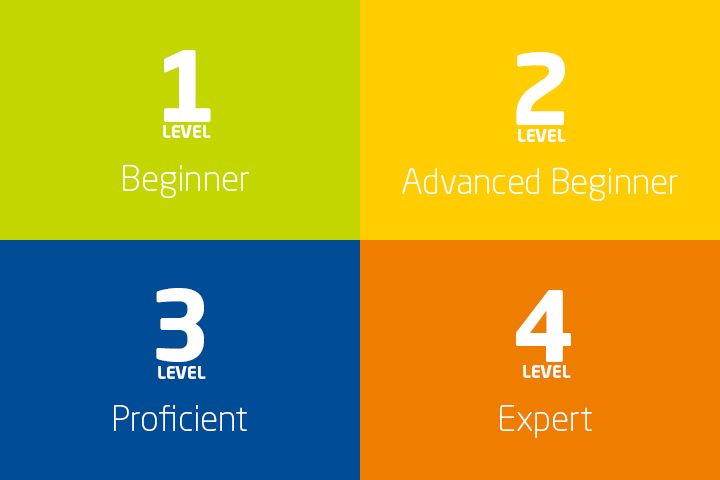 Our innovative RouteFinder highlights up to four different levels of a SportsPark to assure user satisfaction for all ages and fitness levels. Whether you want to start easy or jump directly into a challenge, our RouteFinder will help visitors find their preferred way through a Wibit SportsPark.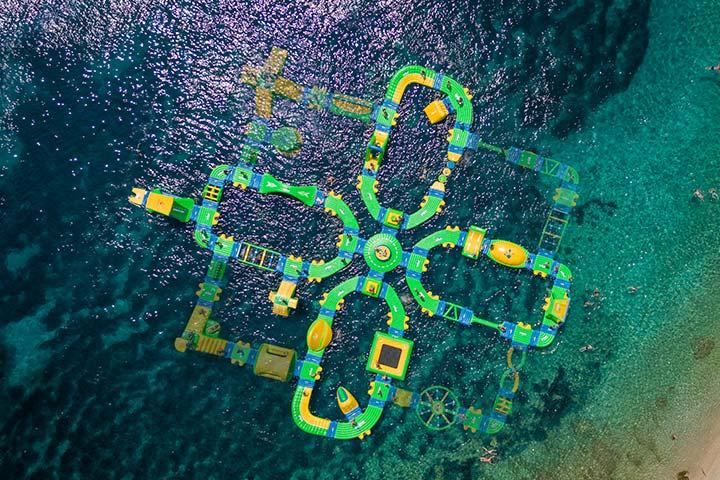 When Wibit invented the well-known InfinityLoops back in 2014, it was a game changer for the industry. Today, the InfinityLoops are part of almost every Wibit SportsPark and allow for optimal visitor flow and with no bottlenecks. With Wibit you get the best user experience for your guests.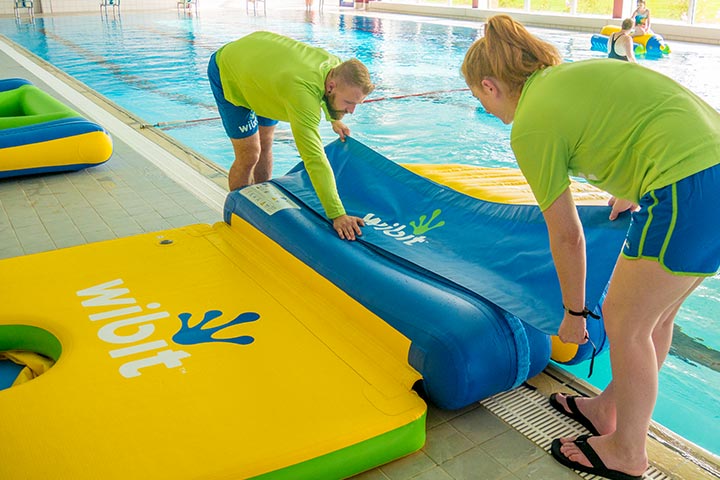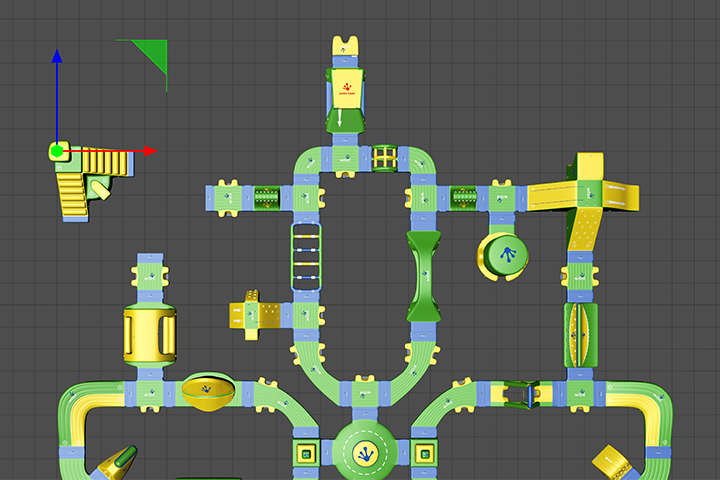 Thanks to the Wibit connection system, every product works as a module and can be combined with any other Wibit obstacle. This allows for tailor-made, flexible Wibit combinations and easy expansion. The construction of our products and our safety flaps ensure that the base of every piece has the same height and trip hazards are avoided.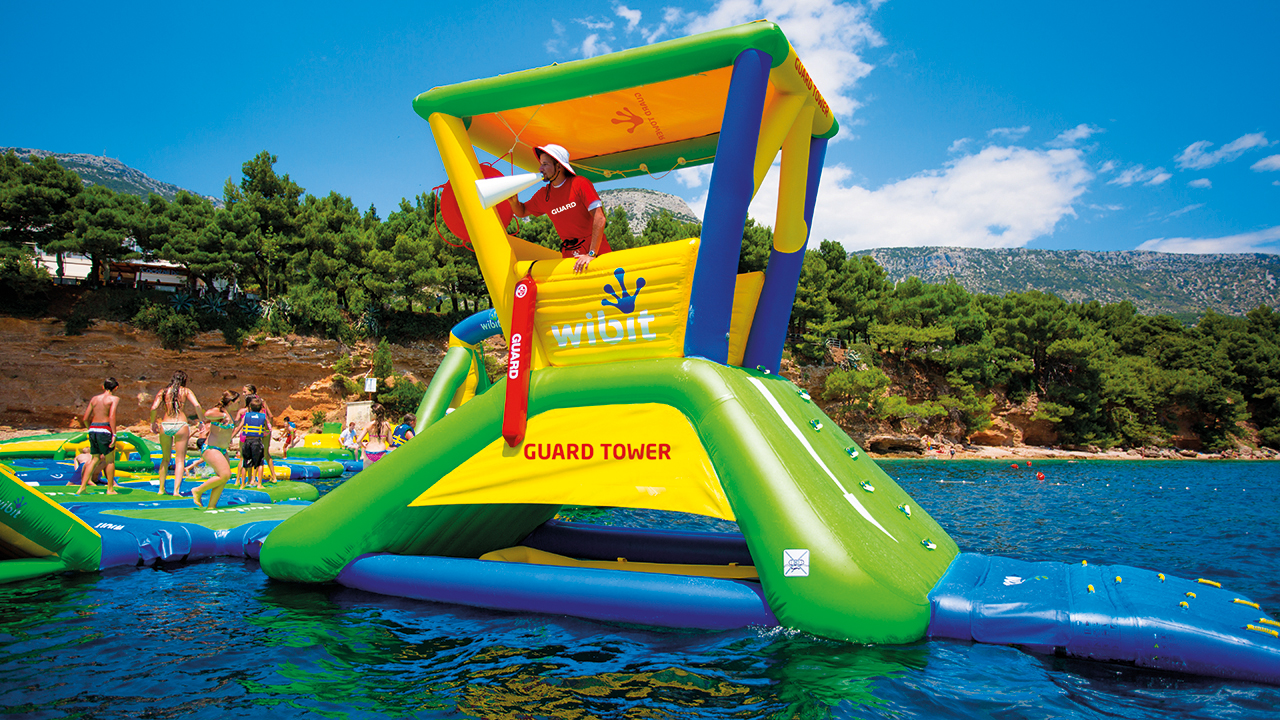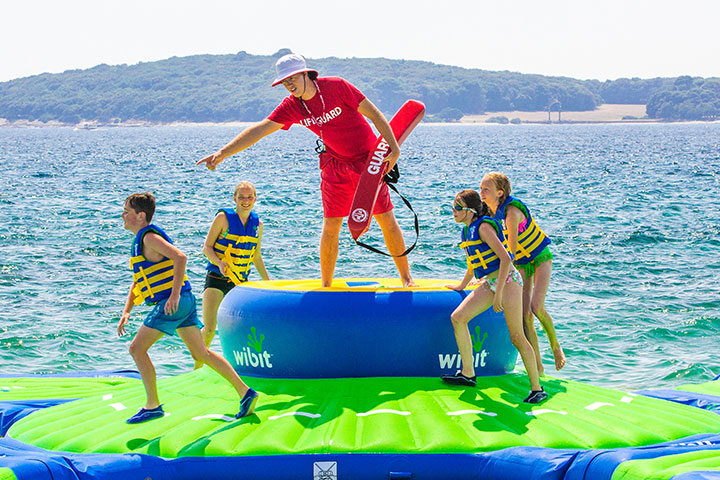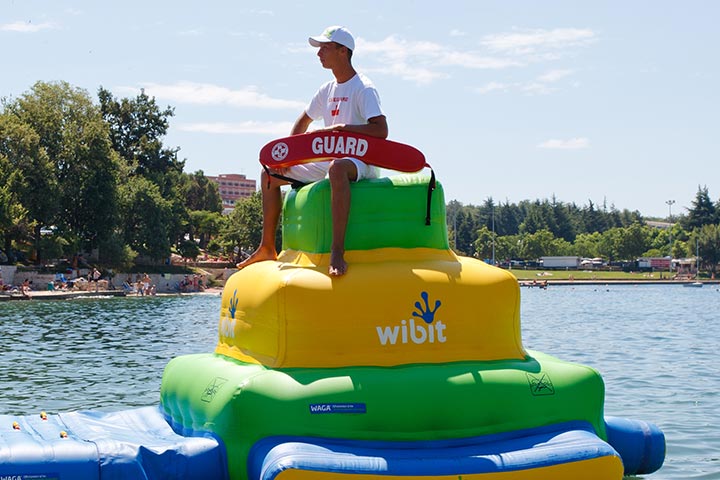 Safety is key for every Wibit combination! Whenever we create a tailor-made layout, we make sure enough guard positions are included in optimized positions for the best overview. Our GuardTower offers an optimal height to overlook your SportsPark. Position additional guard staff on a Deck or Roundabout where they can be close to the action.

Flow can be defined as getting many persons smoothly, efficiently and in an orderly fashion through an activity. Wibit creates good Flow with the Route Finder, Systems and Infinity Loops. Good Flow means: no bottlenecks, no lineups and no collisions. The result is clear sightlines, more throughput with a user-friendly experience!