As a cable wakeboard park owner, you already know how to run a business. But what if we told you there is so much more you can do to leverage your success and income? Wibit makes attracting customers of all ages easy with our spectacular SportsParks, which come in different sizes and capacity ranges to fit any available water space or budget. And because our products are modular, we can create a customized solution for your business.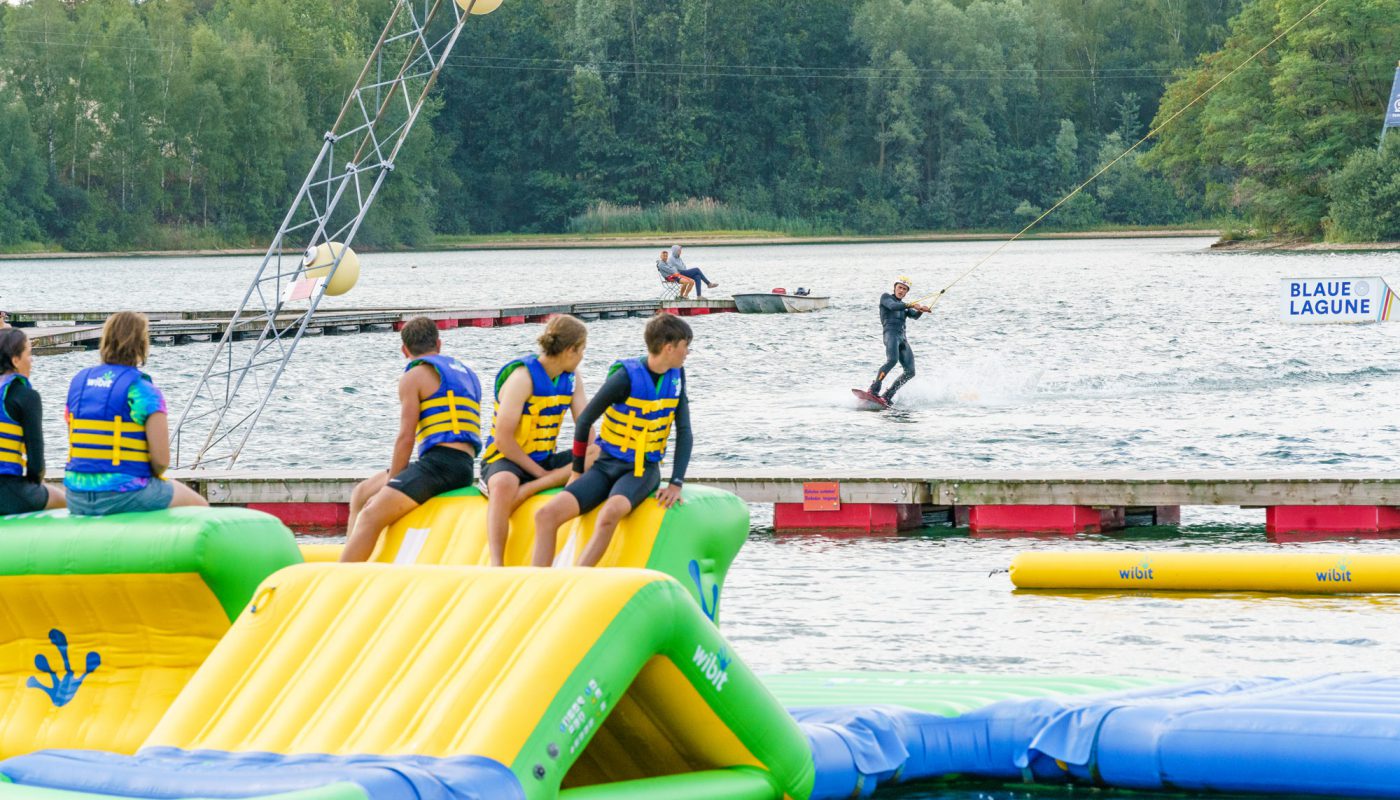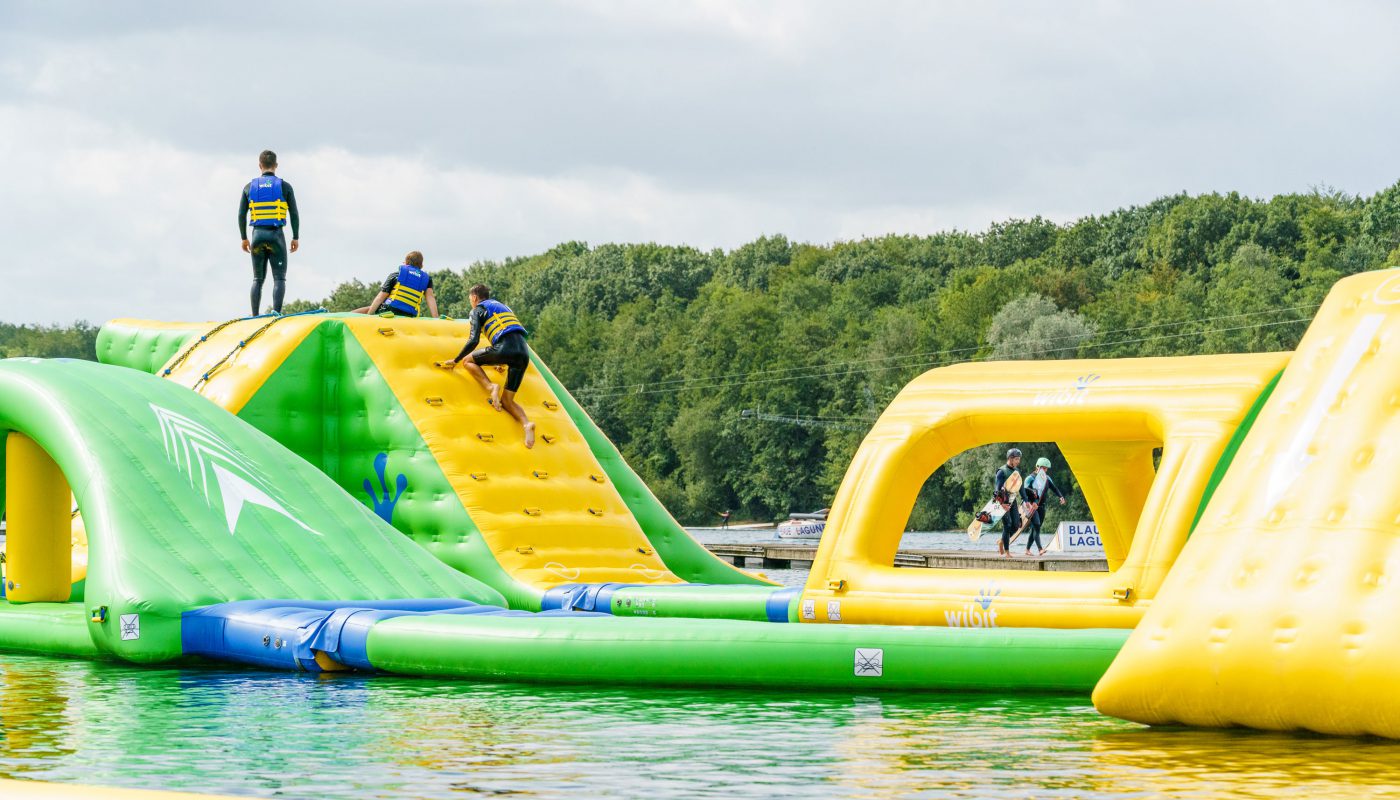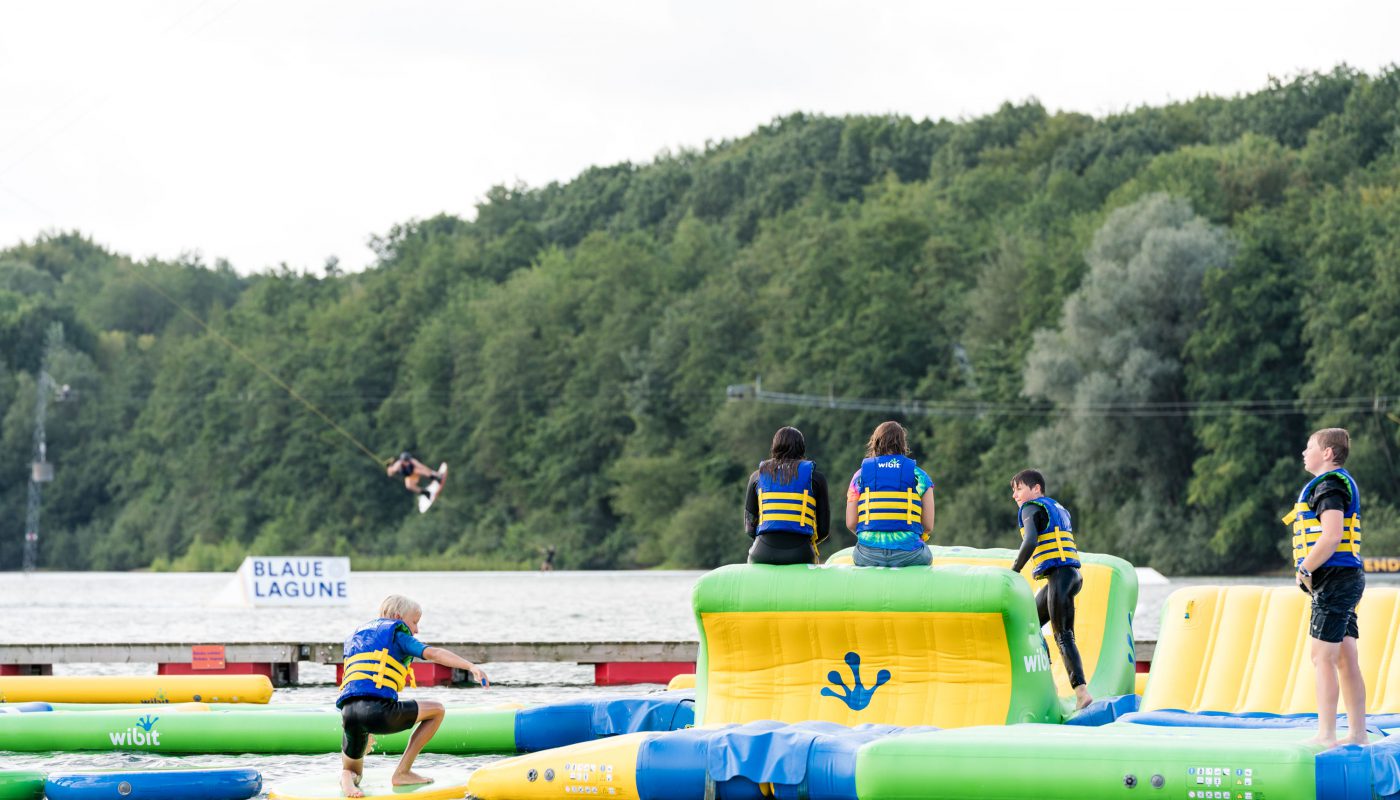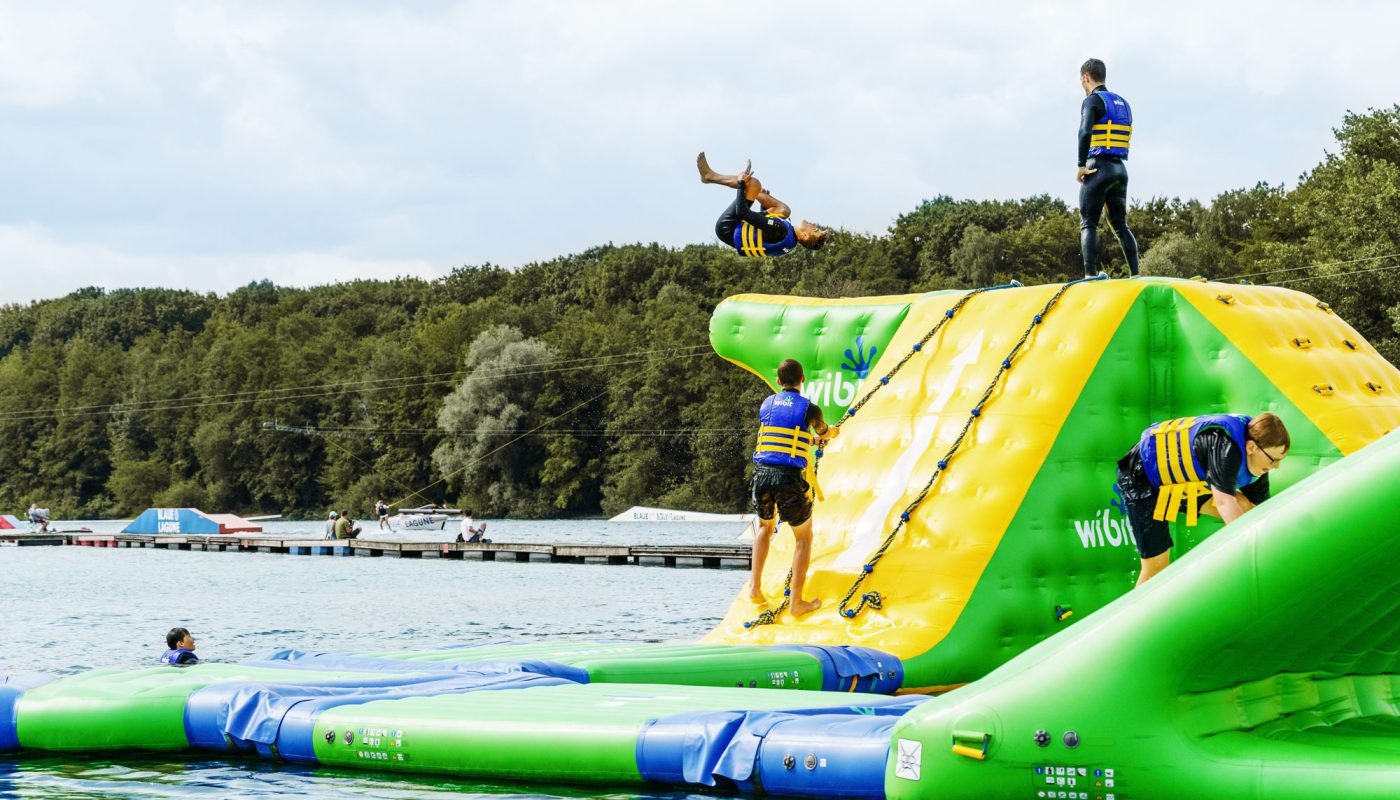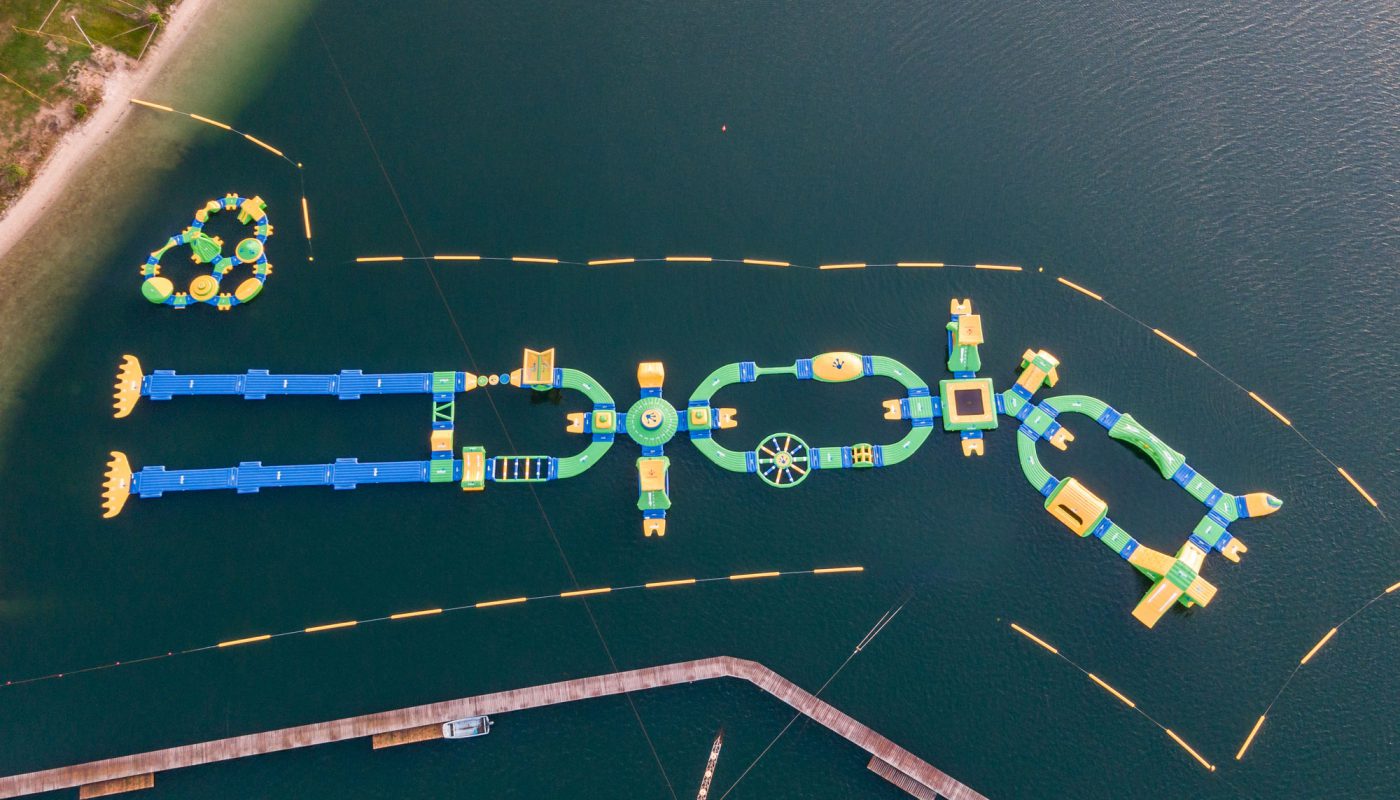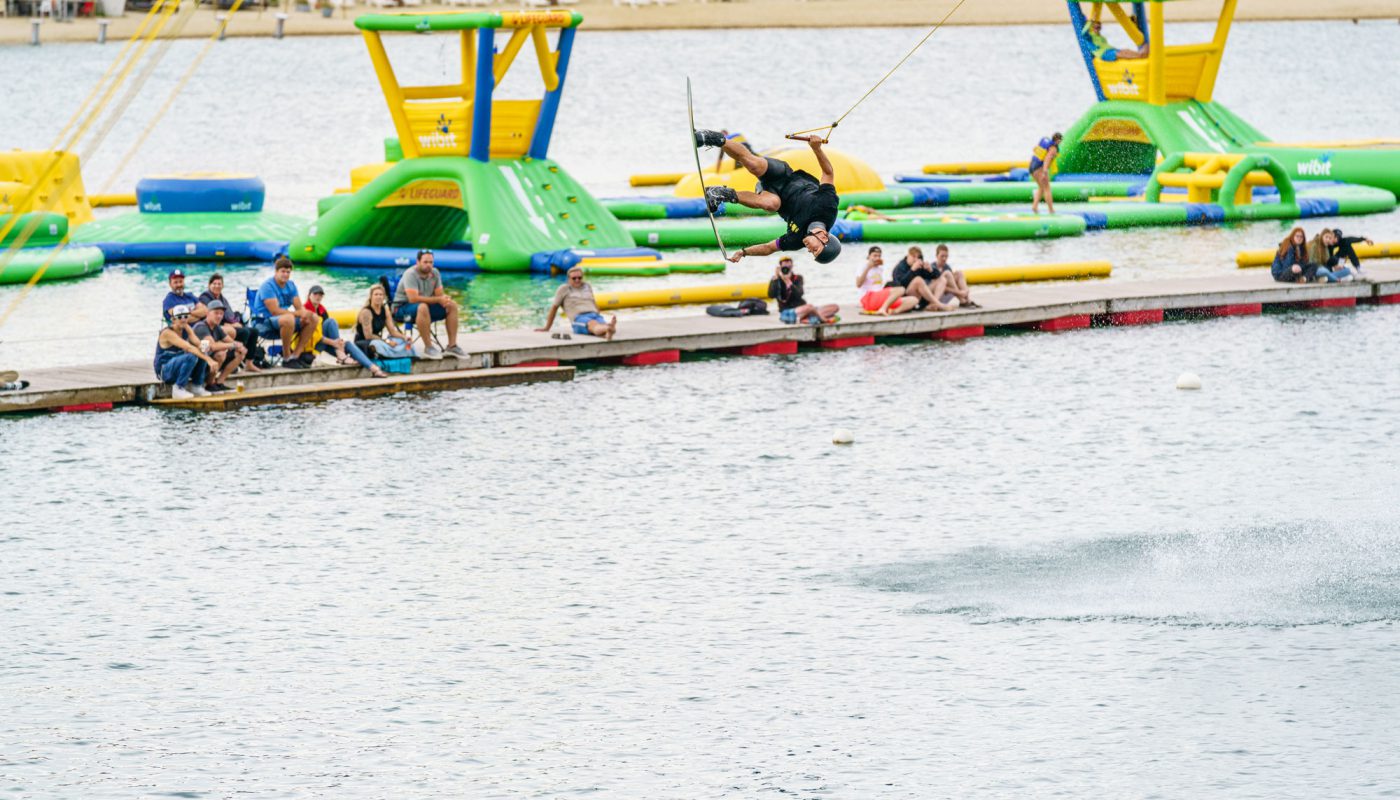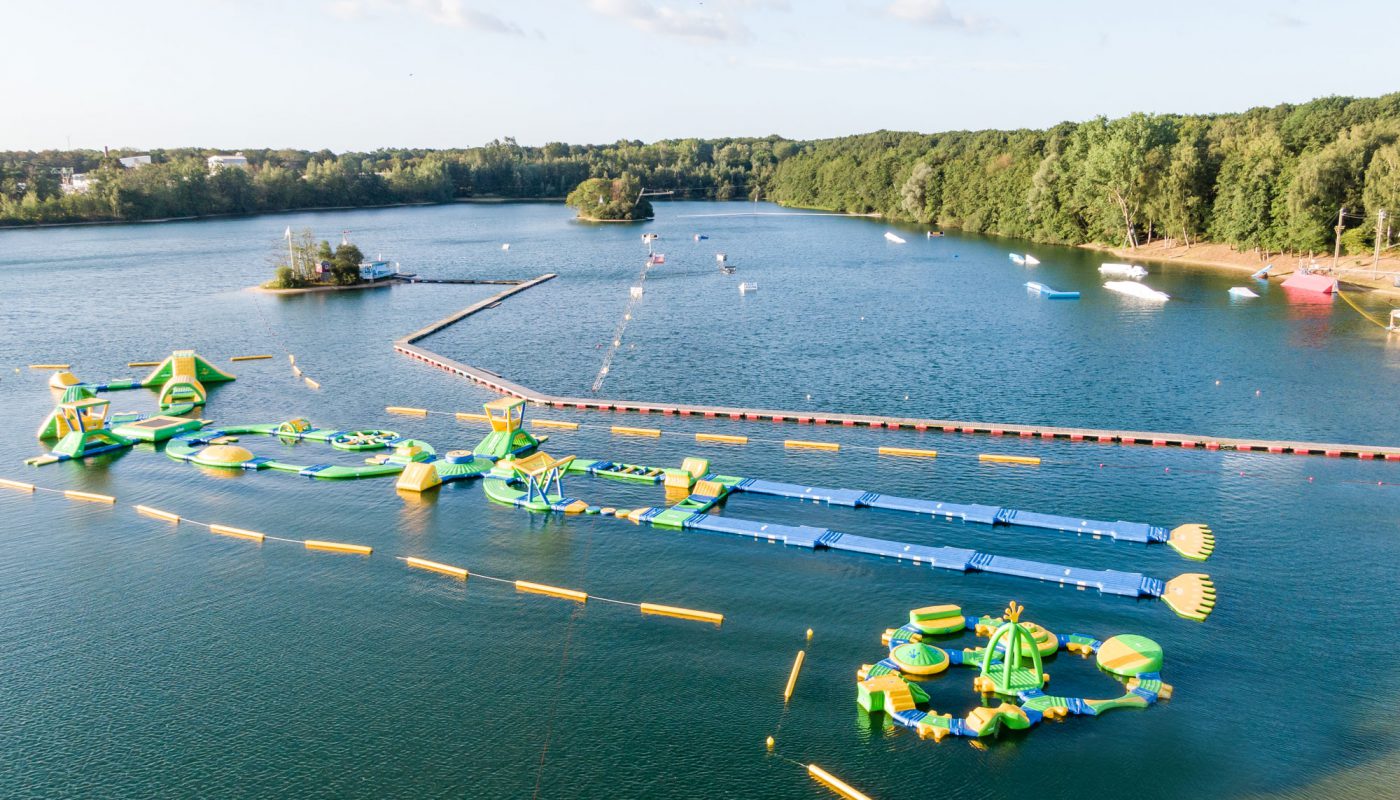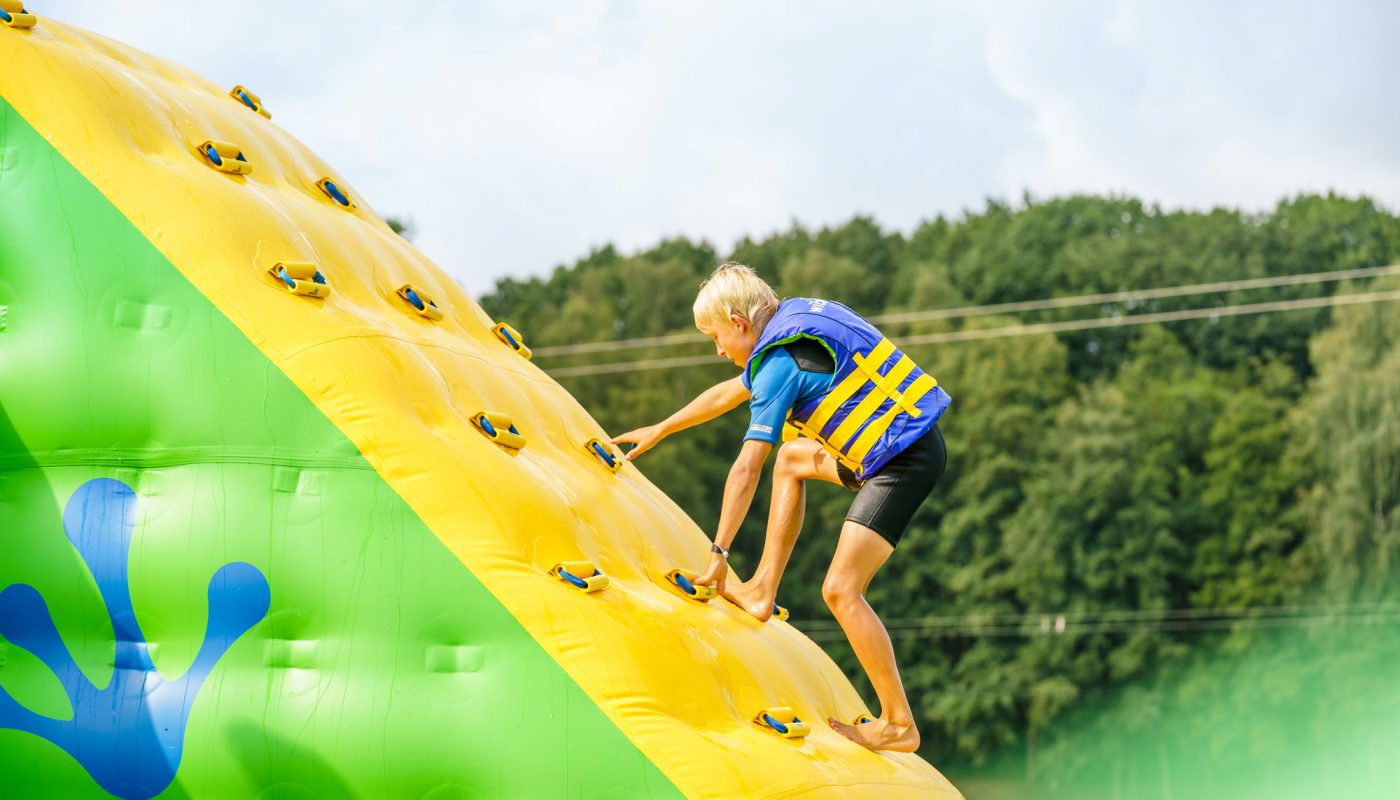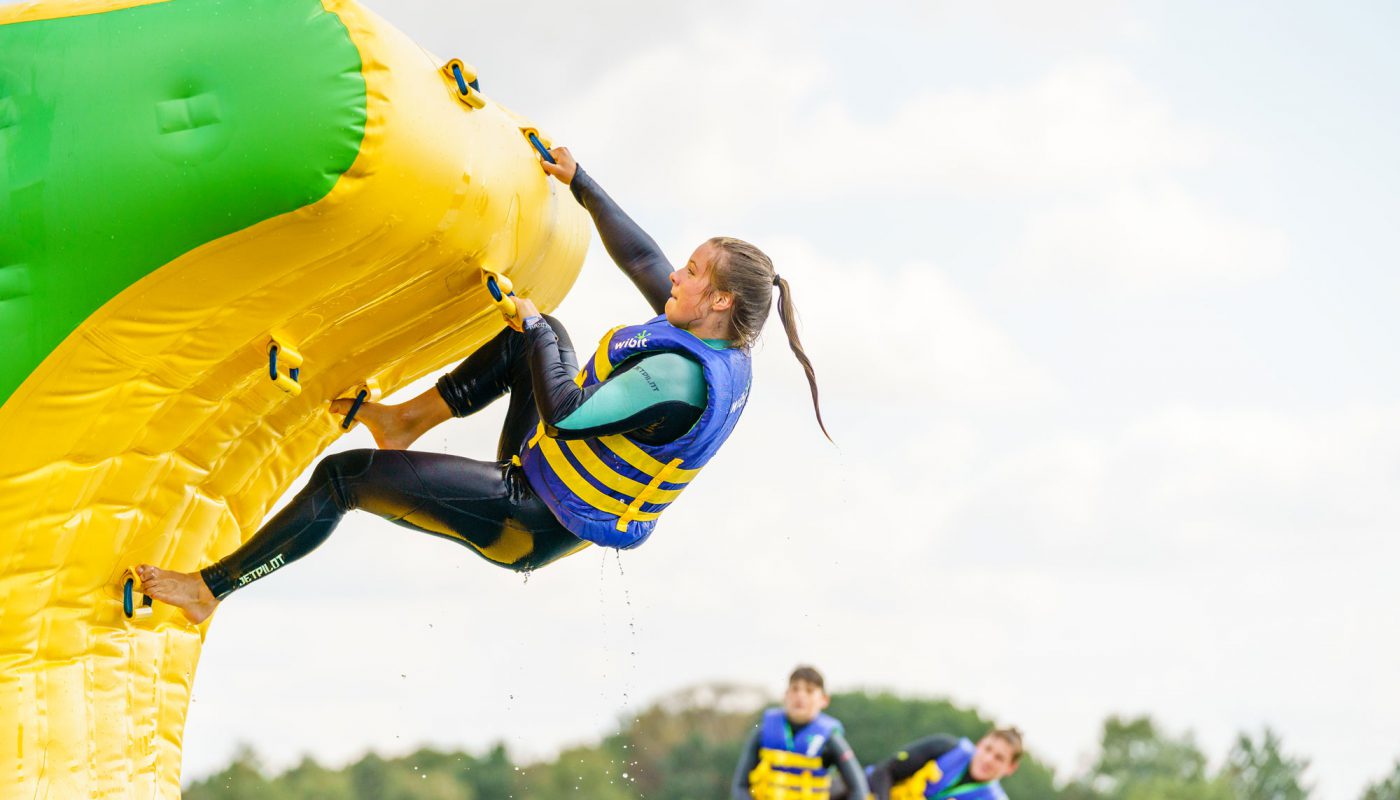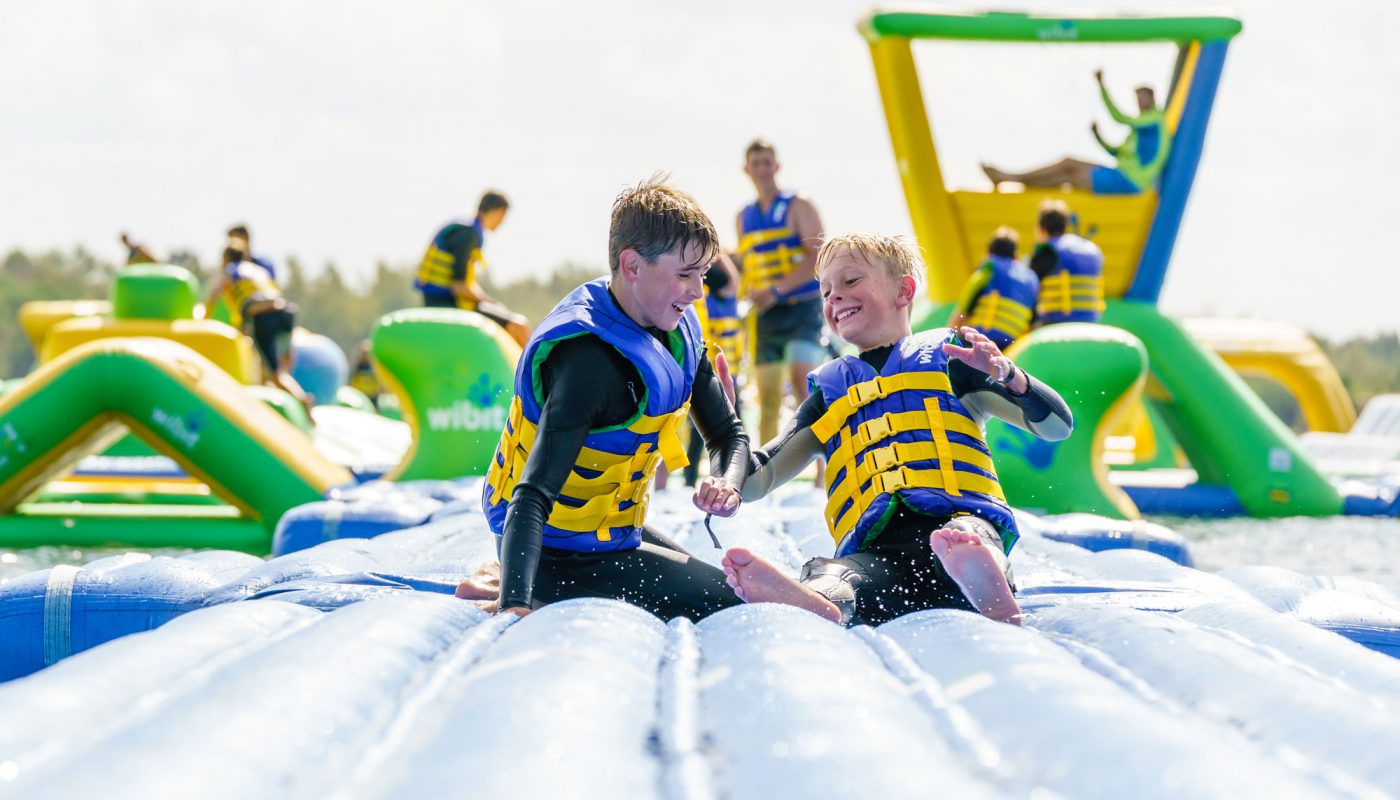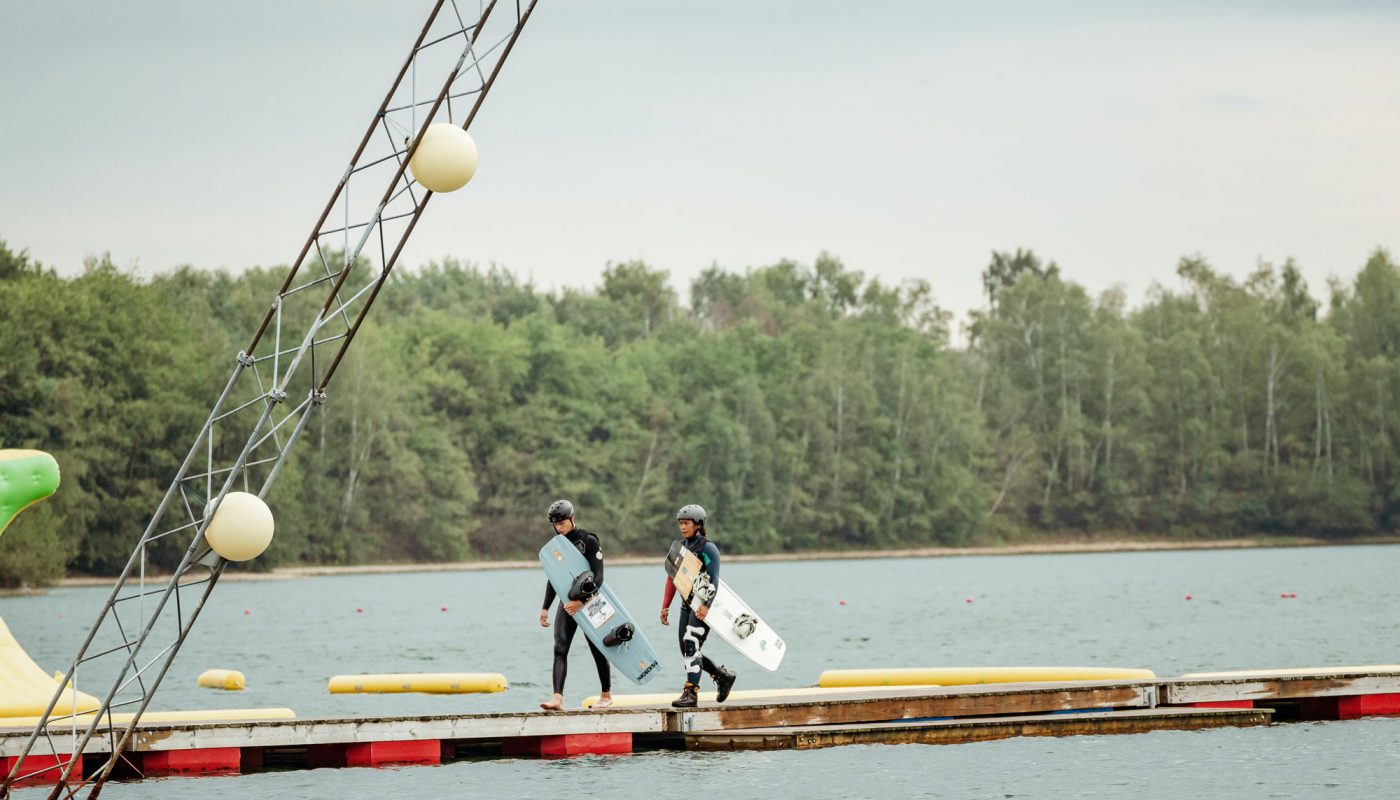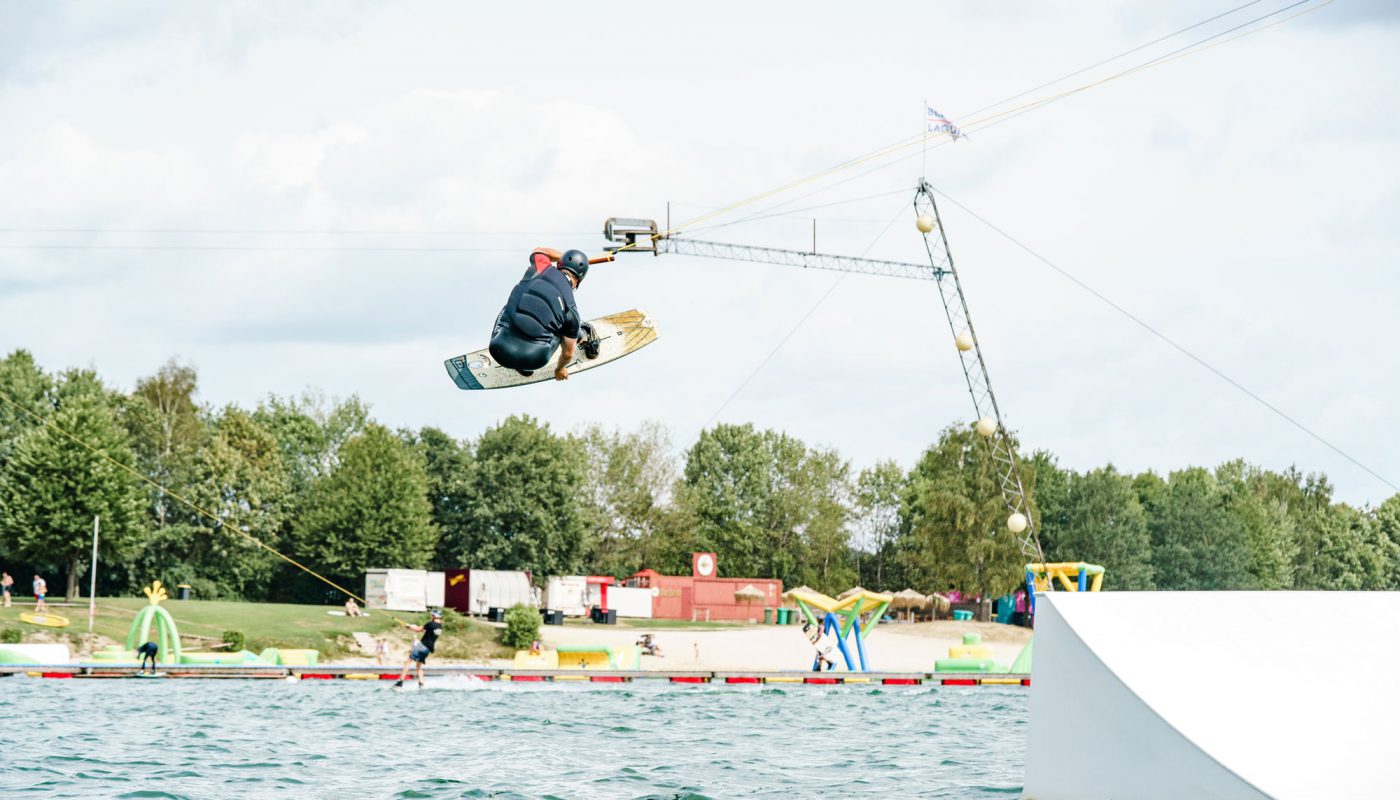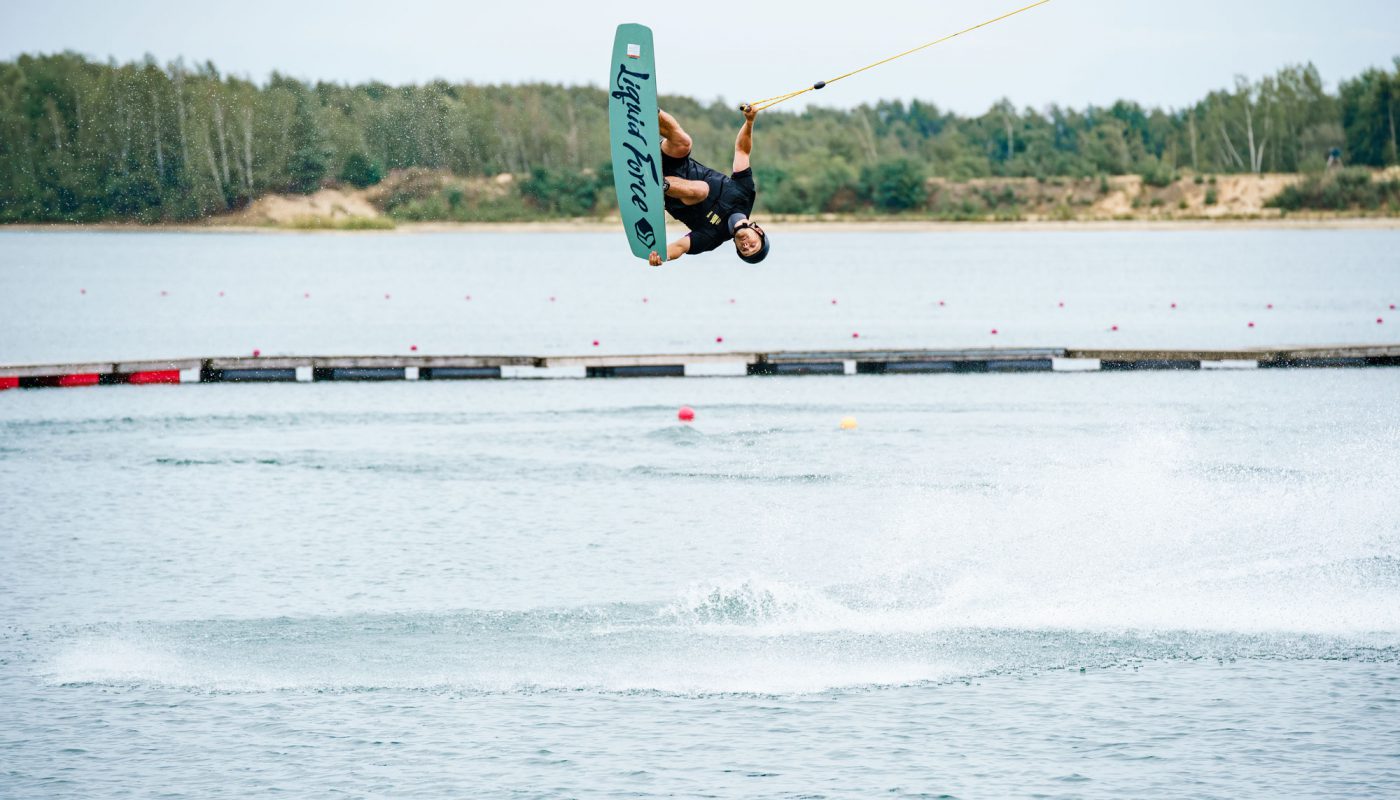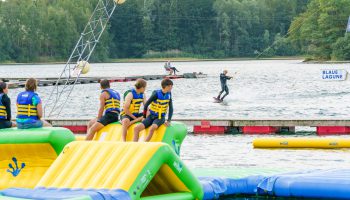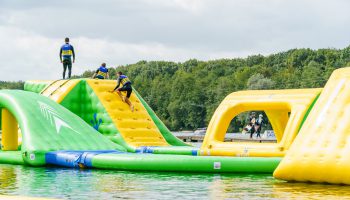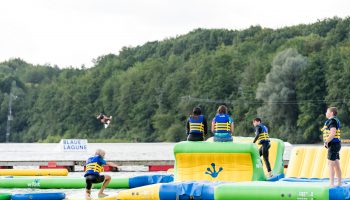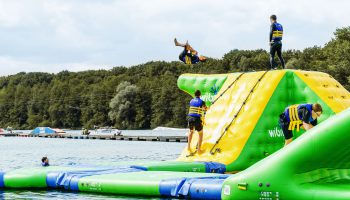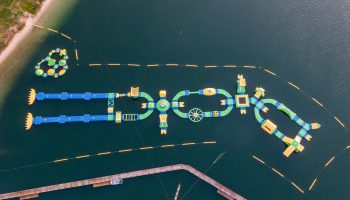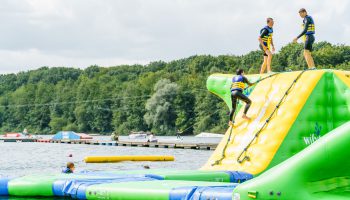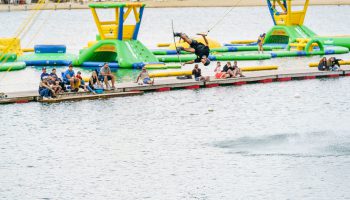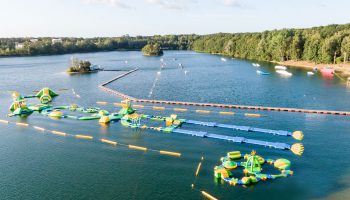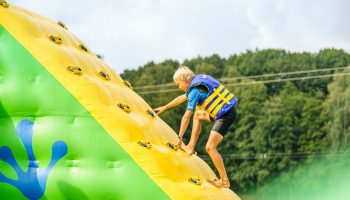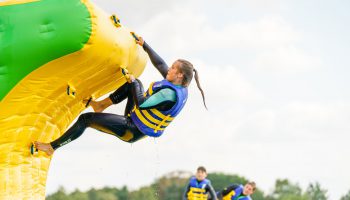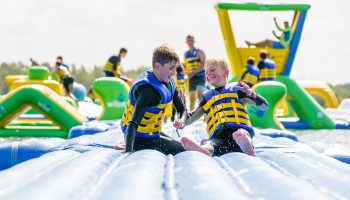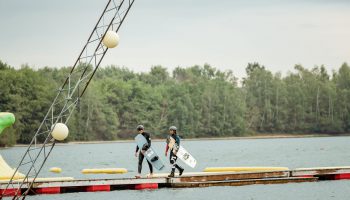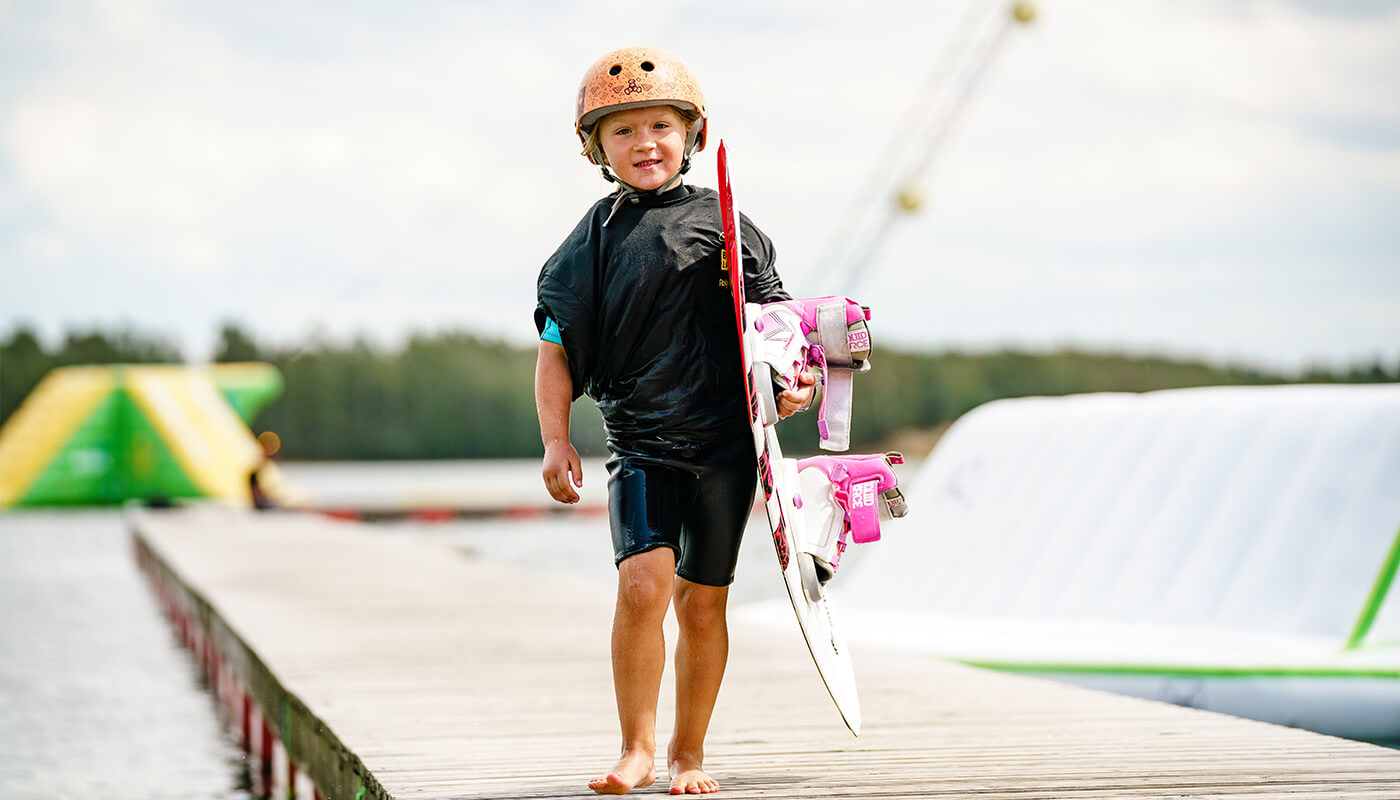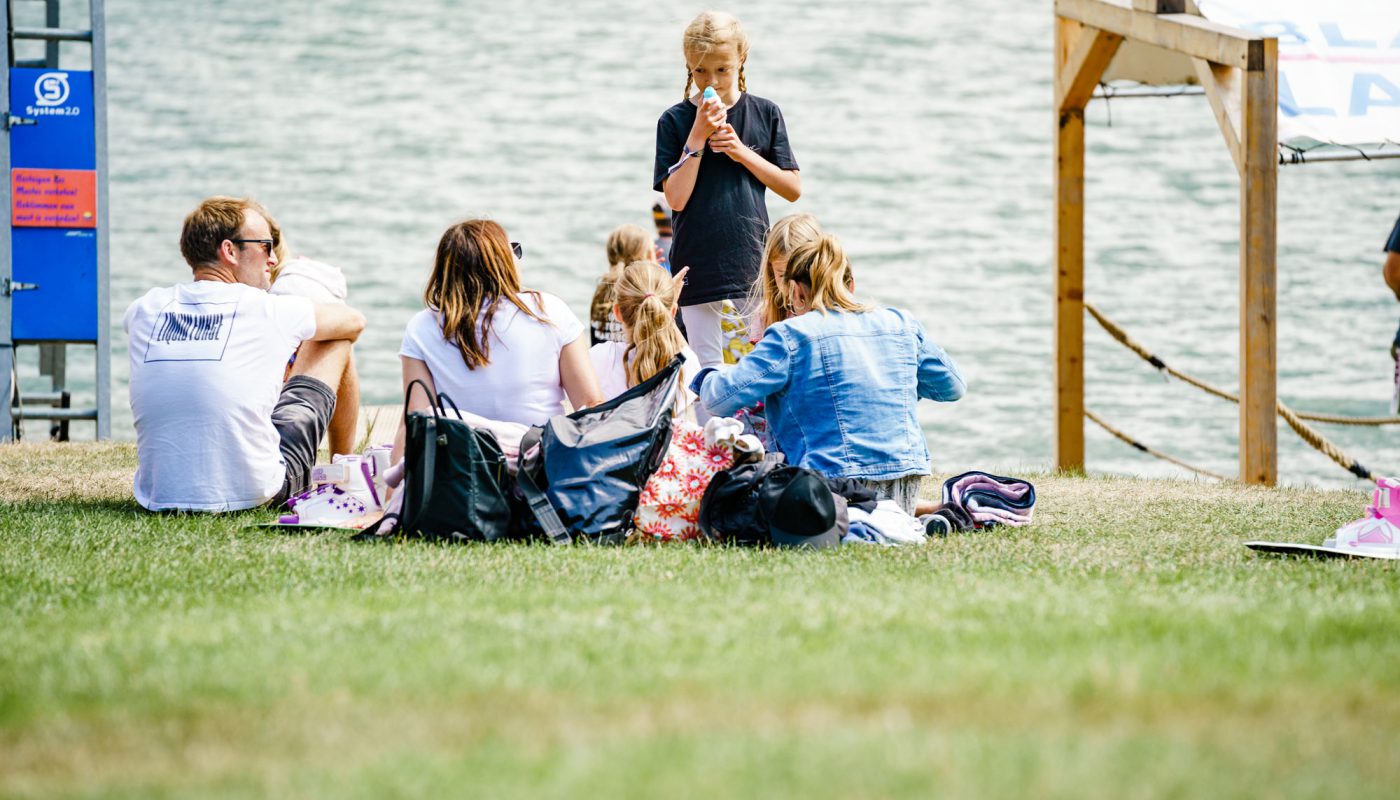 Enlarge your visiting hours & target group
Your location is the perfect place for wakeboarders, but what if you could easily accelerate your business by adding new exciting offers to enlarge your visiting hours and attract even more target groups?
A Wibit SportsPark is fun for everyone! While Dad is wakeboarding, let Mom and the kids enjoy the SportsPark. Why not cool down together by having a battle on the BalanceBeam or climbing up the ActionTower?
Those families will purchase the snacks, meals, and other products you sell, generating profits for your other business ventures.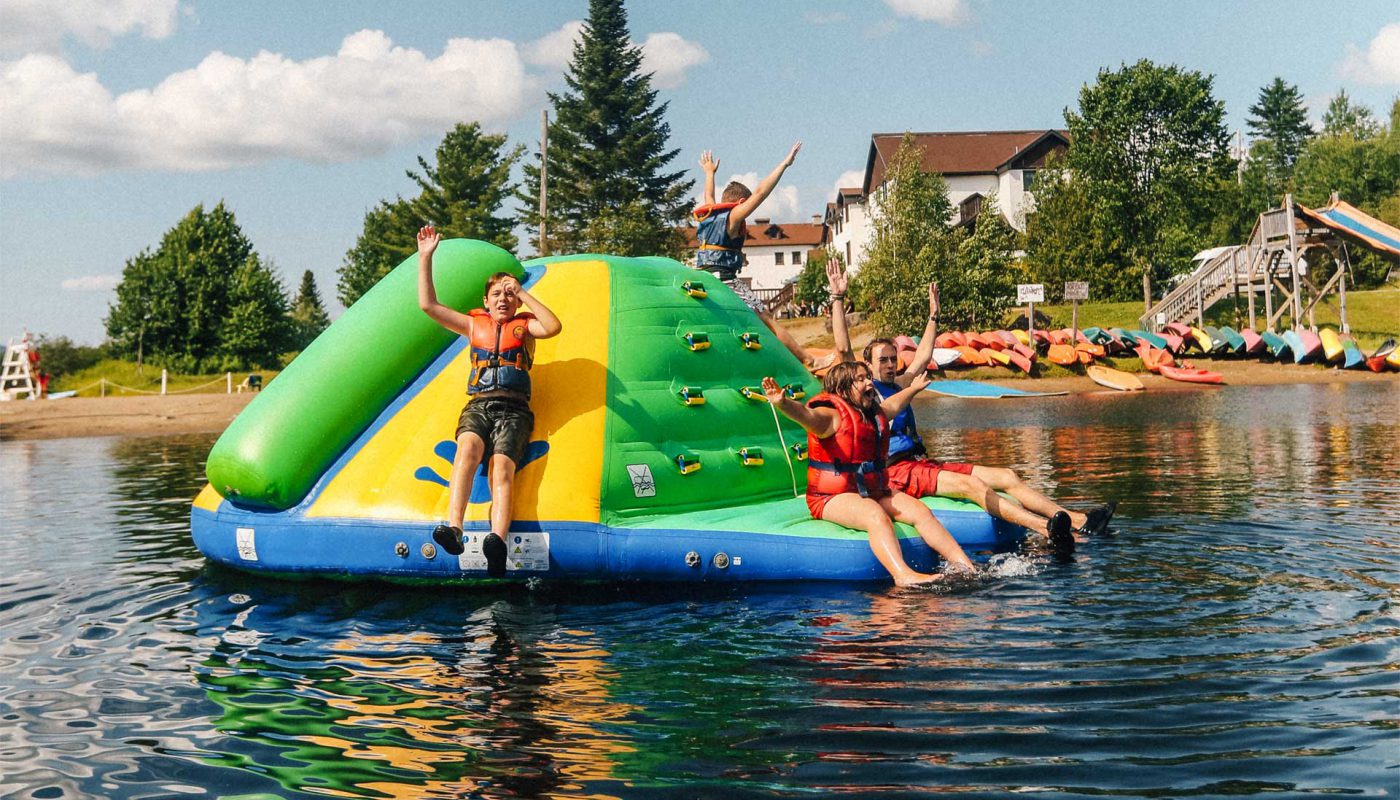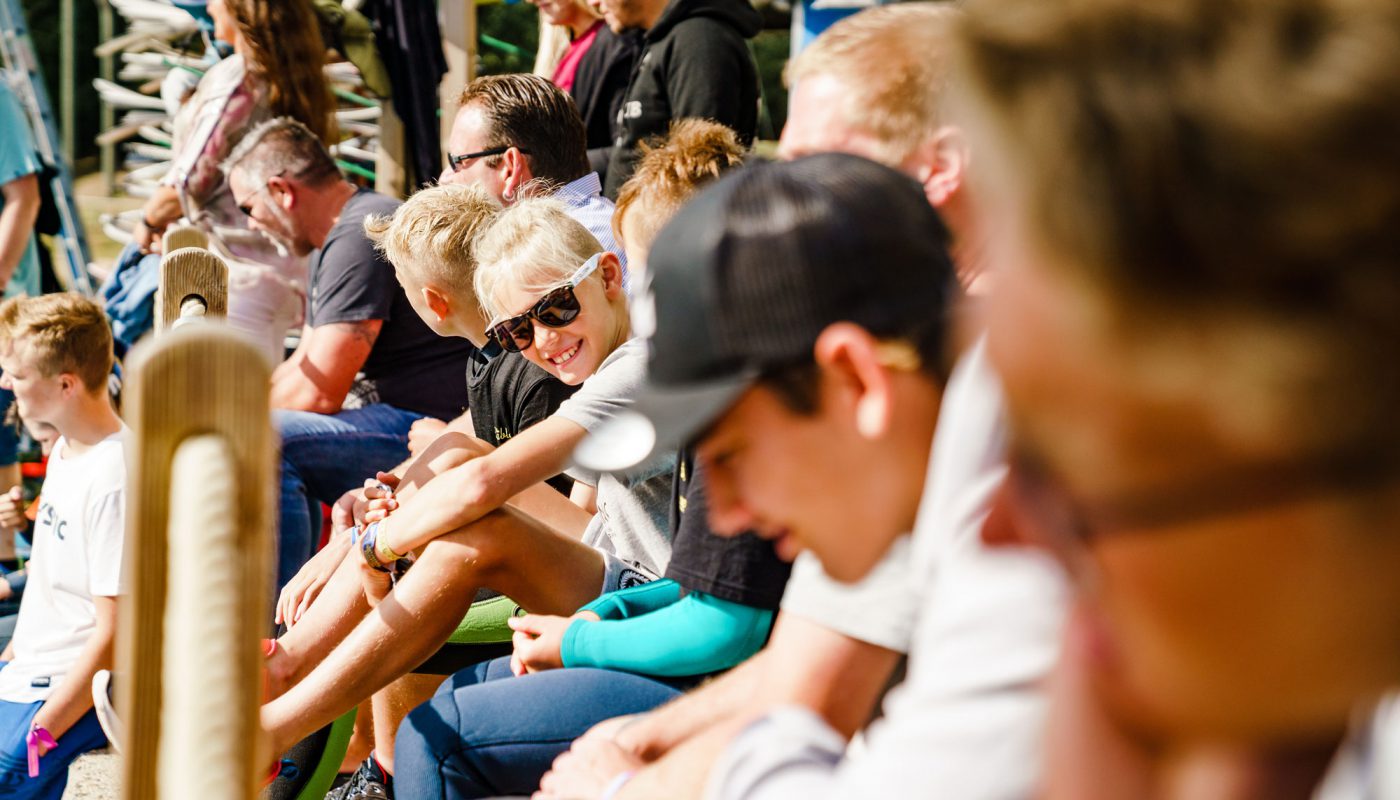 Small water space – big profit
Even if your wake park does not have the capacity to include a large SportsPark, with Wibit it is as easy and flexible as it can get to select smaller combinations or standalone products according to your individual needs at no additional staff needed.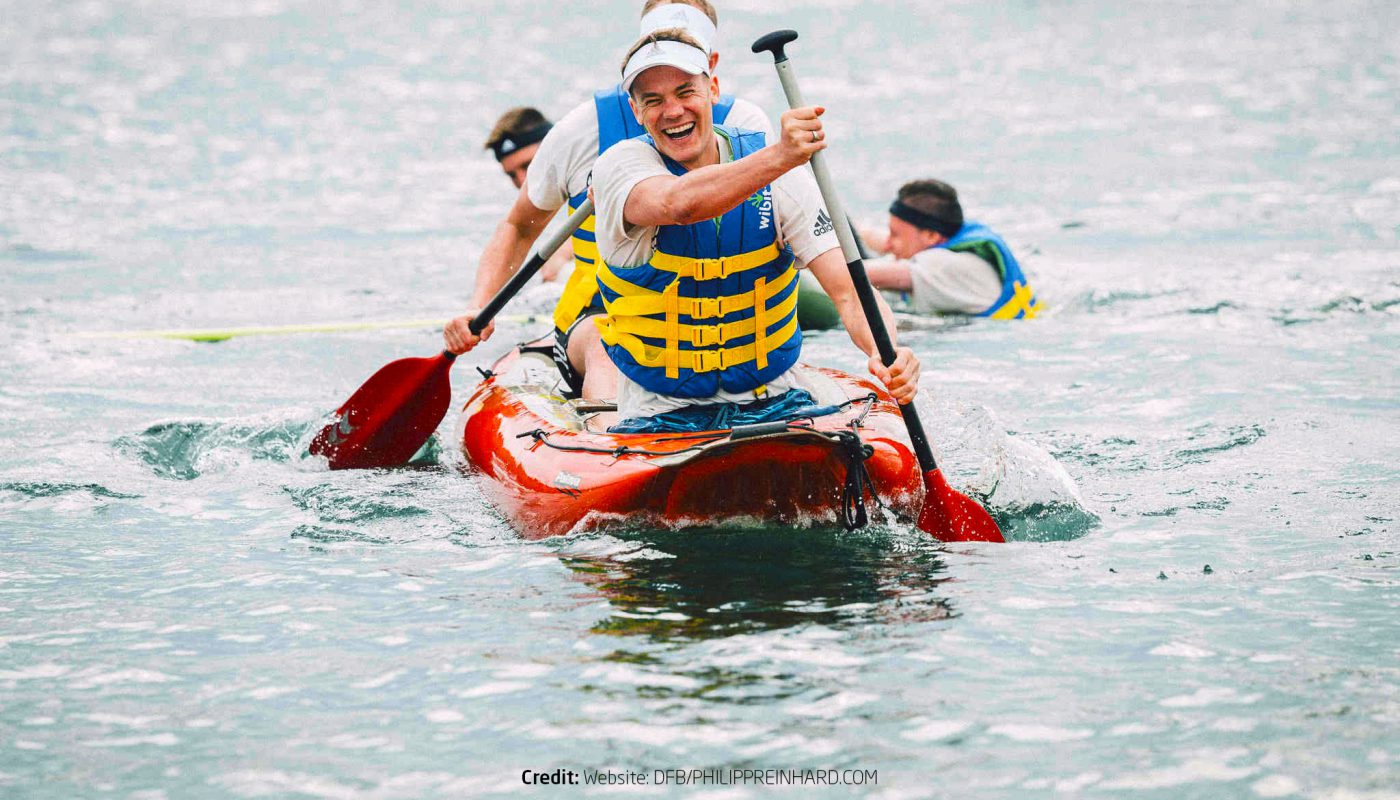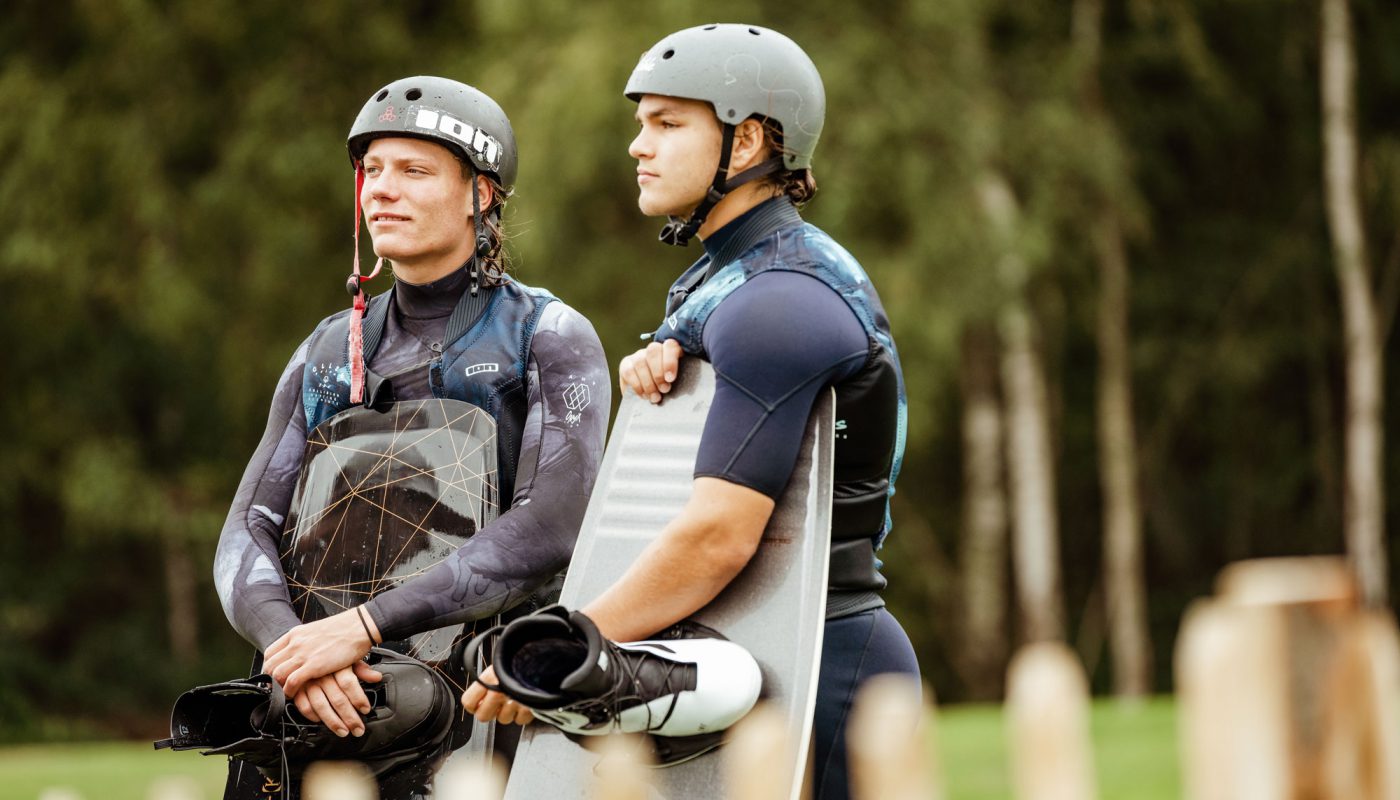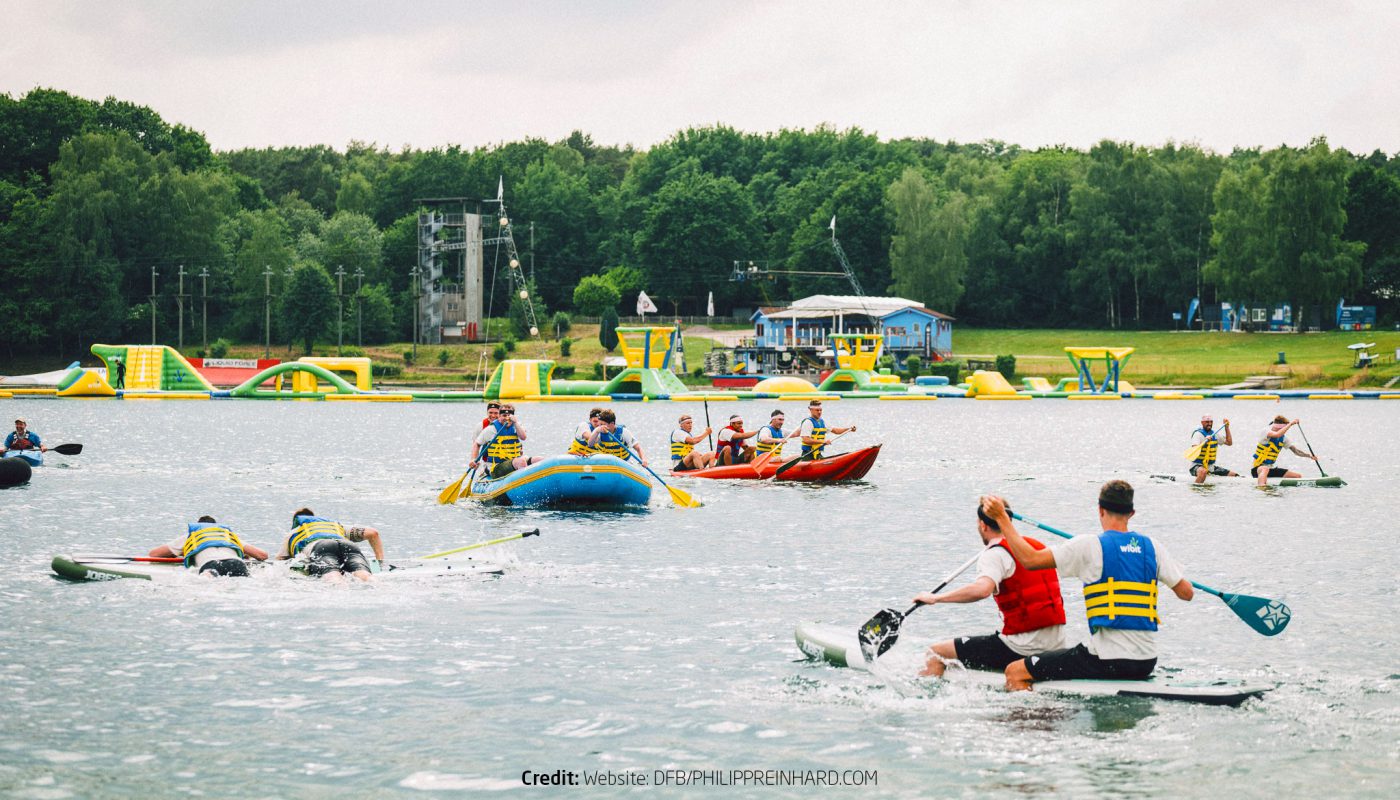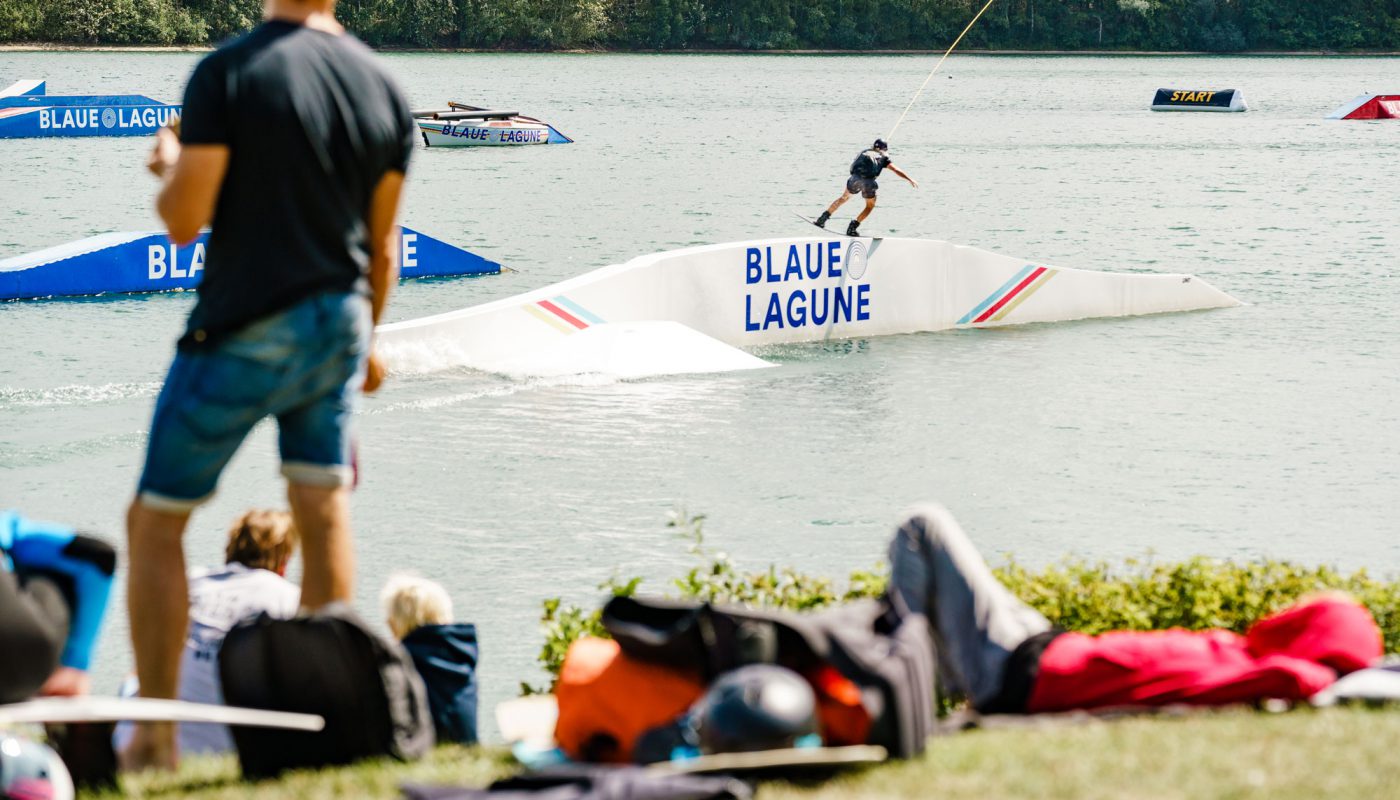 Host stellar events and expand your programming options
Wibit SportsParks are perfect for school groups, bachelor parties, team building events, and so much more! Even the German soccer team spent a team-building day at Blaue Lagune, Germany, last summer! Mix and match your Wibit modular products to create a new experience every week. What about trying "Wibit Wednesdays"?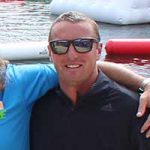 Stuart Marston, CEO
Liquid Leisure, UK
"Why did I pick Wibit over the other parks? Purely from the safety element! It was definitely the right choice for me to go with Wibit!"
Wibit at Liquid Leisure, UK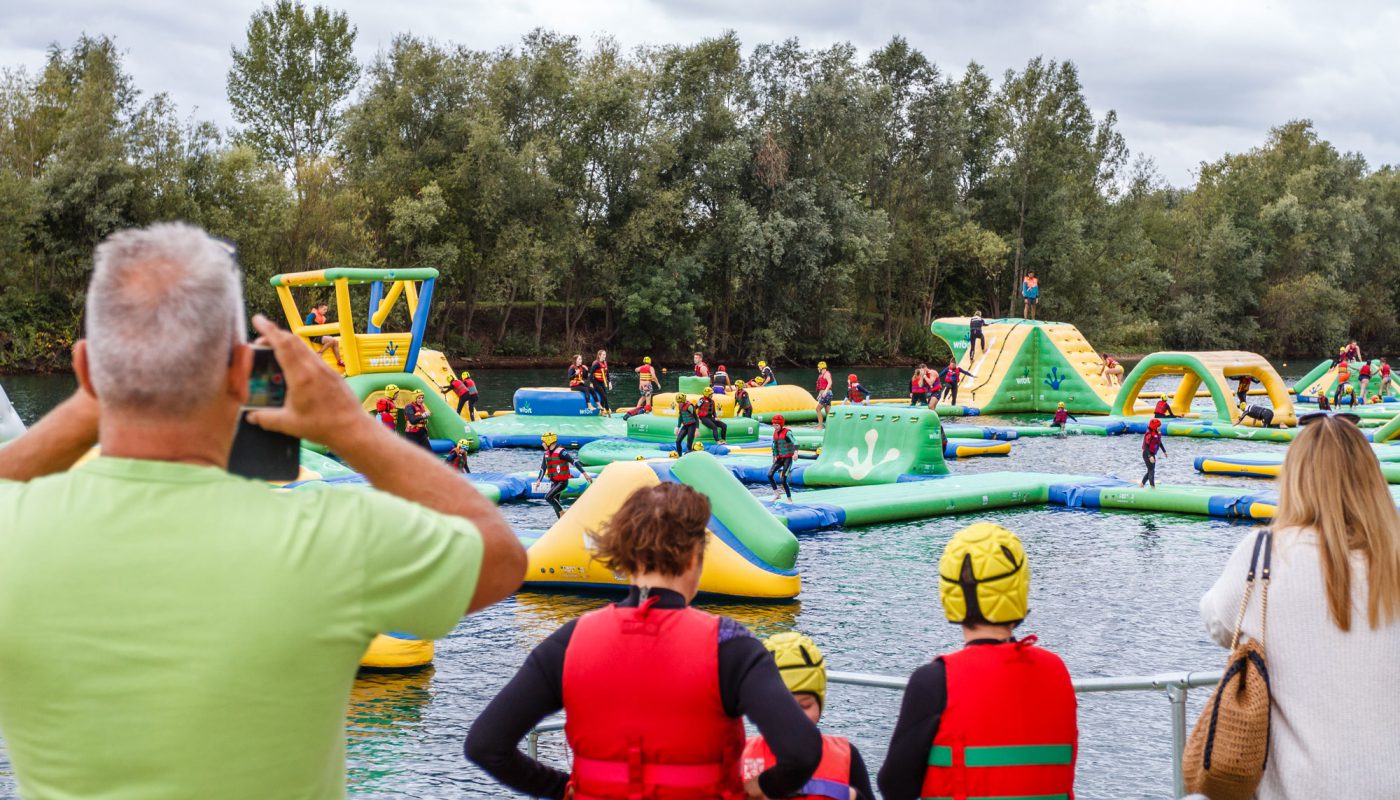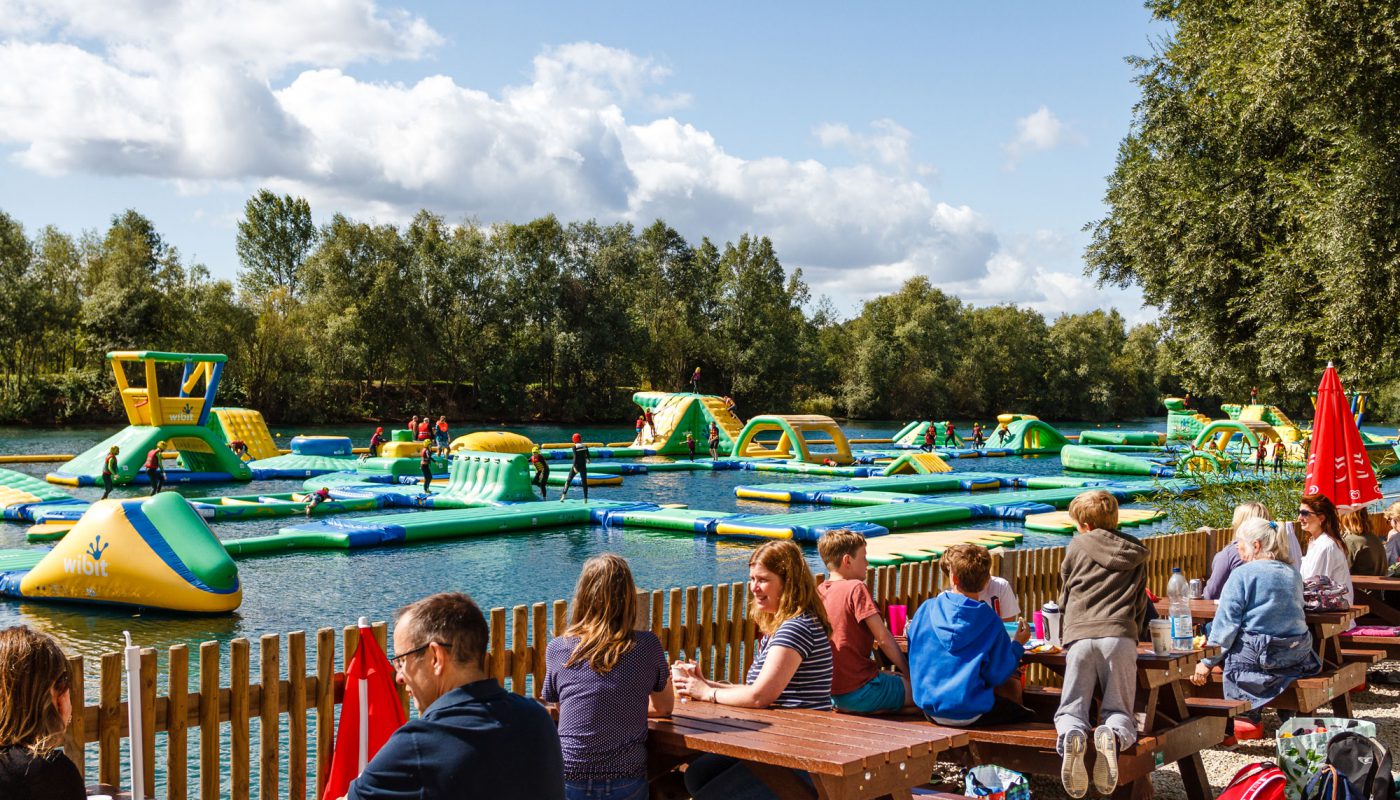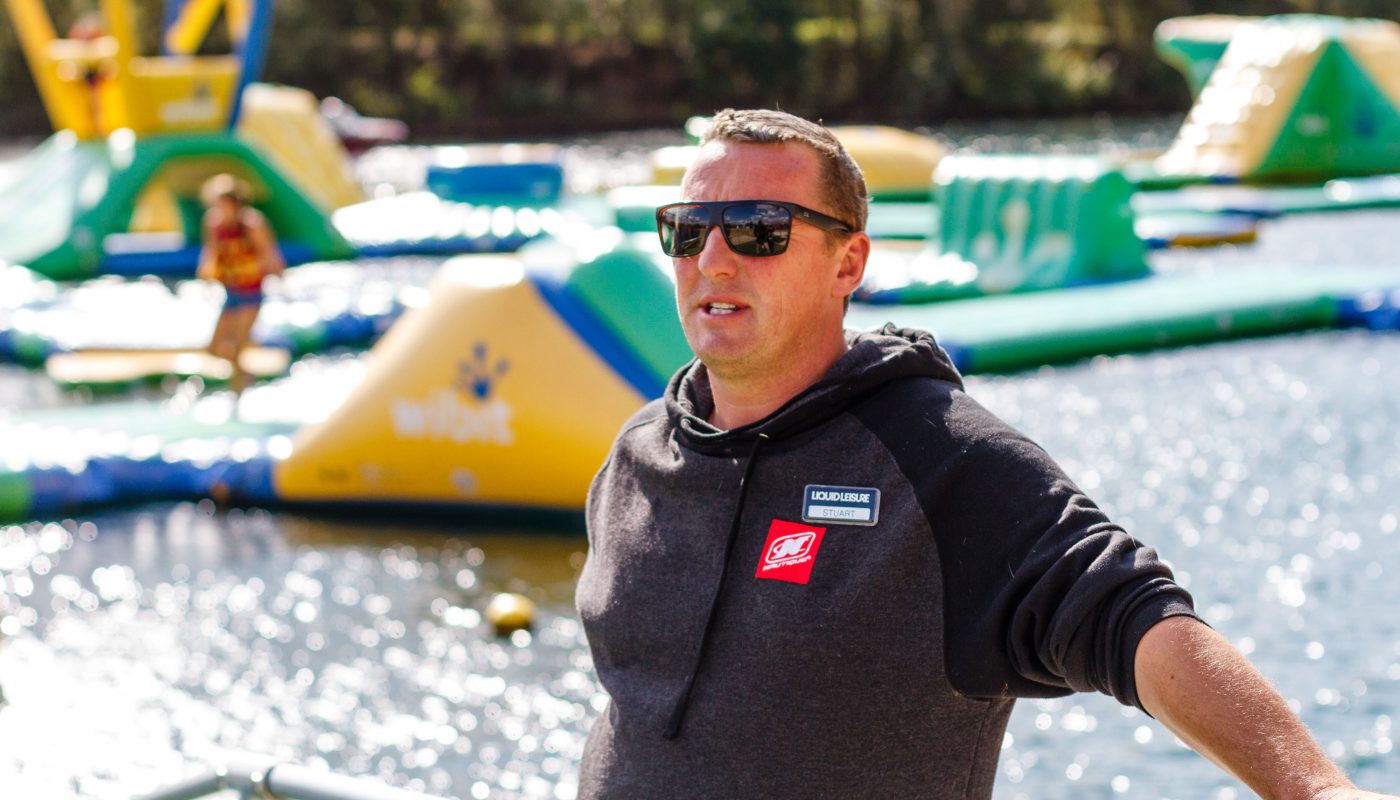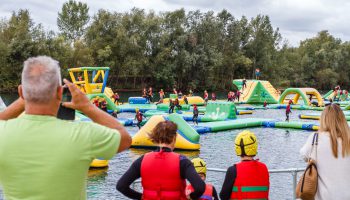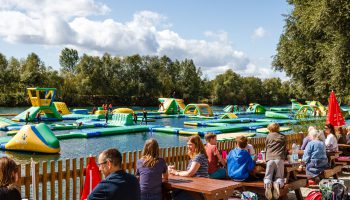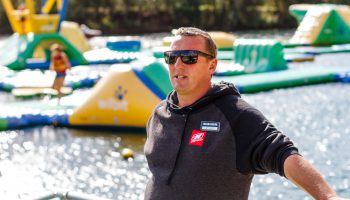 Our expertise is your success
Wibit is dedicated to ensuring your success, that's why our experts will help you every step of the way by: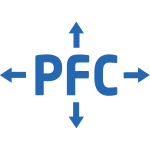 Helping customize your best-fit combination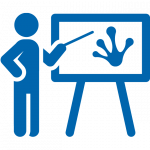 Providing comprehensive training and tutorials for installing, operating, and maintaining your Wibit SportsPark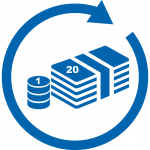 Developing your individual business plan to guarantee a quick return-on-investment
When you buy Wibit, you don't just get a vendor but a partner who wants to ensure your long-lasting success.