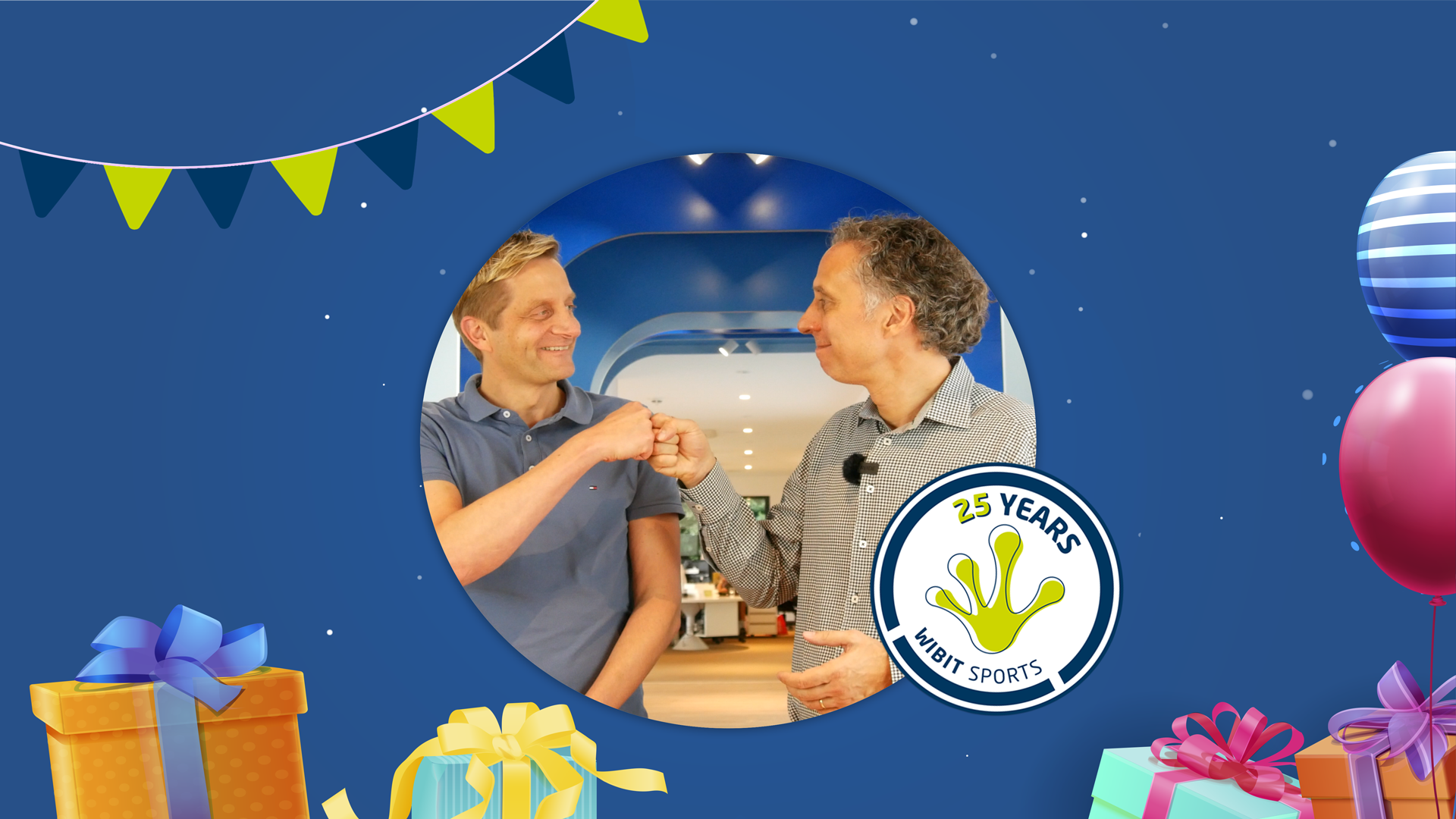 Water fun for a quarter of a century!
25 years ago, Romann Rademacher and Robert Cirjak jumped from the green socker field right into the blue water. They have been rewarded for this move ever since, not only with economic success as market leader in their industry, but also with millions of smiles created by their colorful water playgrounds all around the globe.
25 years Wibit Sports – What an adventure!
Romann and Robert were always dreaming to change the way people play on water. Did they manage to fulfill their dream? Listen by yourself! 🙂
25 episodes – 25 people – stay tuned!
Join the memories while our Wibit crew shares some of its special moments.

Soccer friends

Romann and Robert meet on a soccer field. They become friends and decide to sell the first water trampolines in Europe.

Innovative thinking

The game-changing idea to bring a playground to the water is born – the first floating waterpark worldwide.

The birth of Wibit

Company rebranding to Wibit Sports GmbH. The market leading brand is officially born.

A new modular era

Inspired by "LEGO", a new interlocking and modular style of water park is conceived to reinvent the industry.

Wibit windows revolution

World's first SportsPark using the typical "Wibit windows" system. Today, 95% of all water parks use this system.

Infinity revolution

The InfinityLoop configuration revolutionizes playing on the water by preventing bottlenecks.

Unique message on the water

The new WibitTAG system is the world´s first floating communication tool that gives an iconic identity to each location.

The next step up

The creation of the patent Step up System (SUS) is another evolution of inflatable accessibility providing multiple points of entry.

Growing Wibit family

Argos Wityu invests in the world market leader of inflatable floating waterparks.

Float with us for the next couple of weeks for more insights, behind the scenes and our big celebration!