Key Features of the
KidsCircuit
Our biggest open water combination for young kids from 4 years brings fun and excitement to shallow water areas.
The KidsCircuit has the perfect shape for any type of waterfront. The Guard area gives the opportunity to always have an eye on the kids to guarantee maximum safety. Combine it with your regular SportsPark to maximize fun for all age groups!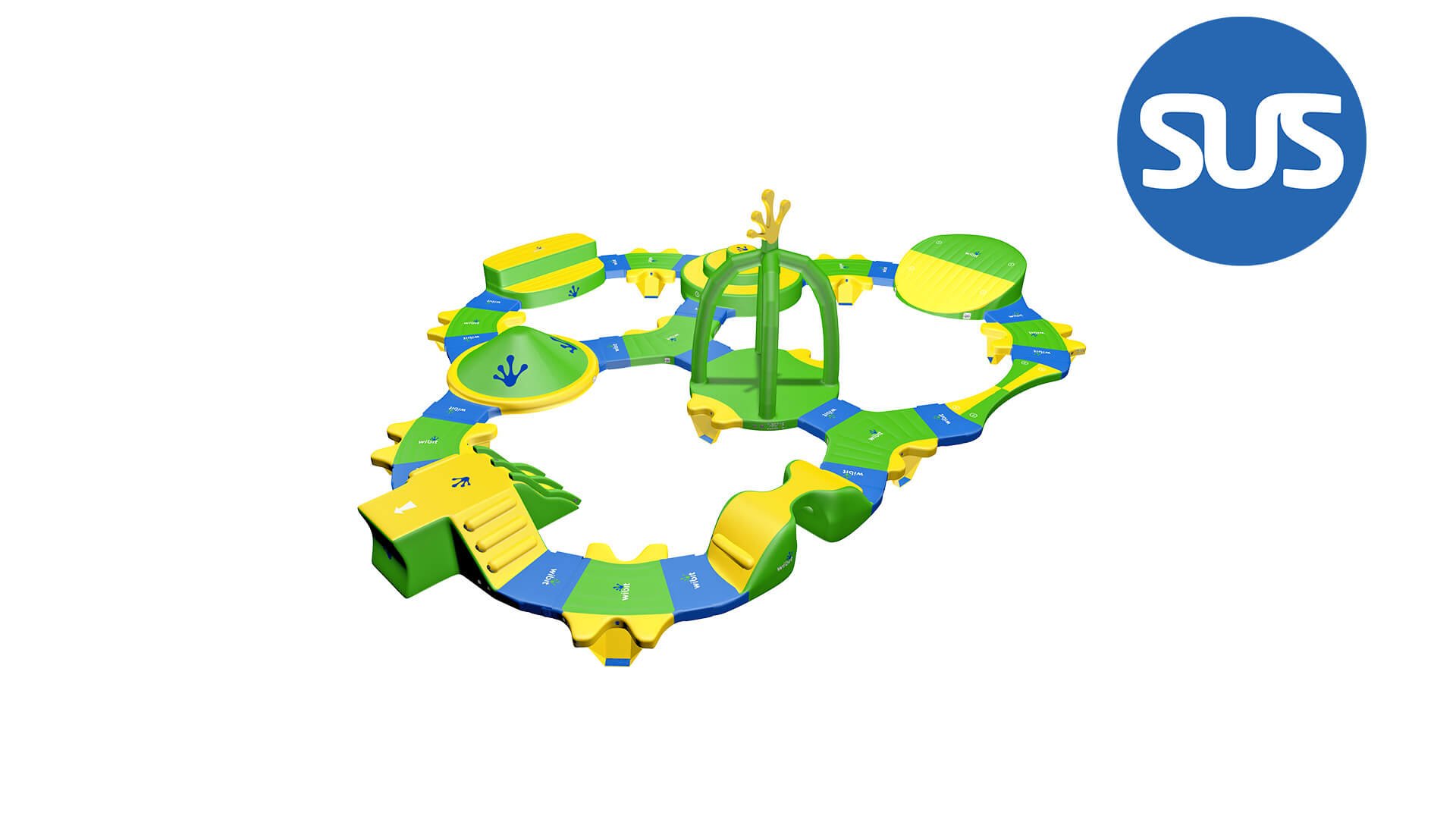 Specifications
Dimensions:

15 x 11 m

Min. Water Depth :

1,35 m

Capacity:

25 - 30 Personen
The KidsCircuit includes:
6 x

Base Kids SUS

1 x

Center

2 x

Y-Connect SUS kids

1 x

CrossOver

1 x

Spiral

1 x

Slip

1 x

Balance

1 x

Downhill

1 x

Cone

1 x

Bench
This Sports Park consists of:
Accessories Kit of the KidsCircuit
Each Wibit product is equipped with the necessary setup parts. In addition, you will receive our Accessorie(s) Kits depending on the value of your combination.
2 x

Bungee (2,2 m / 7'-2'')

2 x

Safety flap kids

1 x

Hand pump

3 x

Electric pump

1 x

Manometer

4 x

Connector straps (2 pcs., 75 cm / 30'')

4 x

Velcro adapter kids (loops)

1 x

Repair tool box (with content)

1 x

Product Manual Open Water
Discover our Success Factors for a peace of mind installation and long term profitability
Installation

Operational

Maintenance