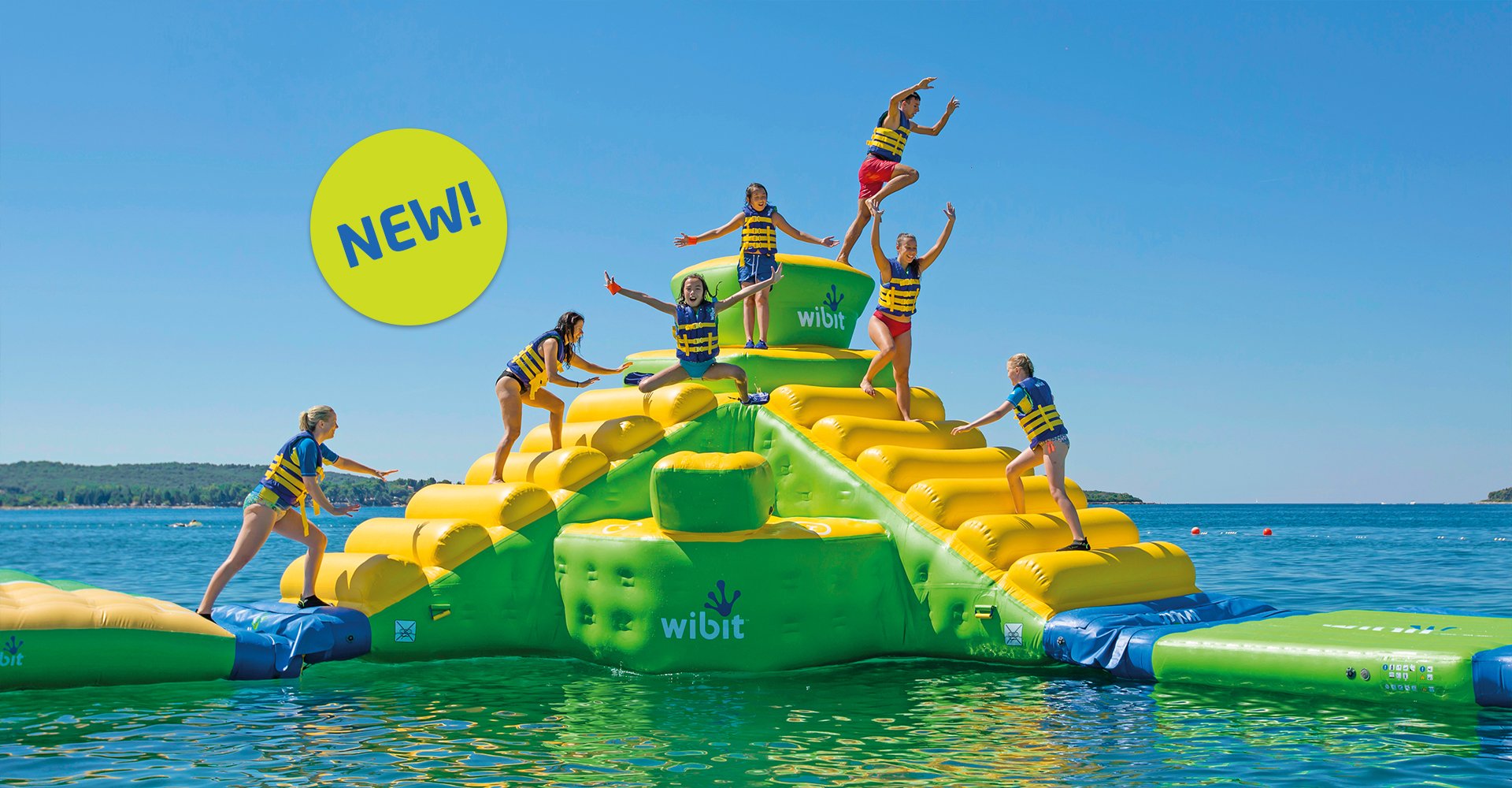 05/03/2018
New Products
Fun is guaranteed for the upcoming summer!
Wibit launches new products for upcoming season!
Wibit presents new fun products for the upcoming season.
The Springboard offers unlimited heights to jump from. The innovative semi circle step makes walking up simple and easy. No handles are required. The user can choose his own preferred height inwards or outwards.
The round wheel called the Target is a balancing act and a great race course for playing tag. It is possible to run over the spokes or create a swim and dive challenge going over and under the obstacles. The Target is a perfect product for shallow water and pools.
The Turn allows to connect four products simultaneously. It allows to bring action to the inside of the Sports Park by e.g. connecting a RodeoSlide or Slope.
The pool booms enable a horizontal anchoring method to a pool edge. Especially convenient for high products. The thick foam protects against sliding or jumping. The product is German TUV certified and approved.
Fun is guaranteed with these cool new products!