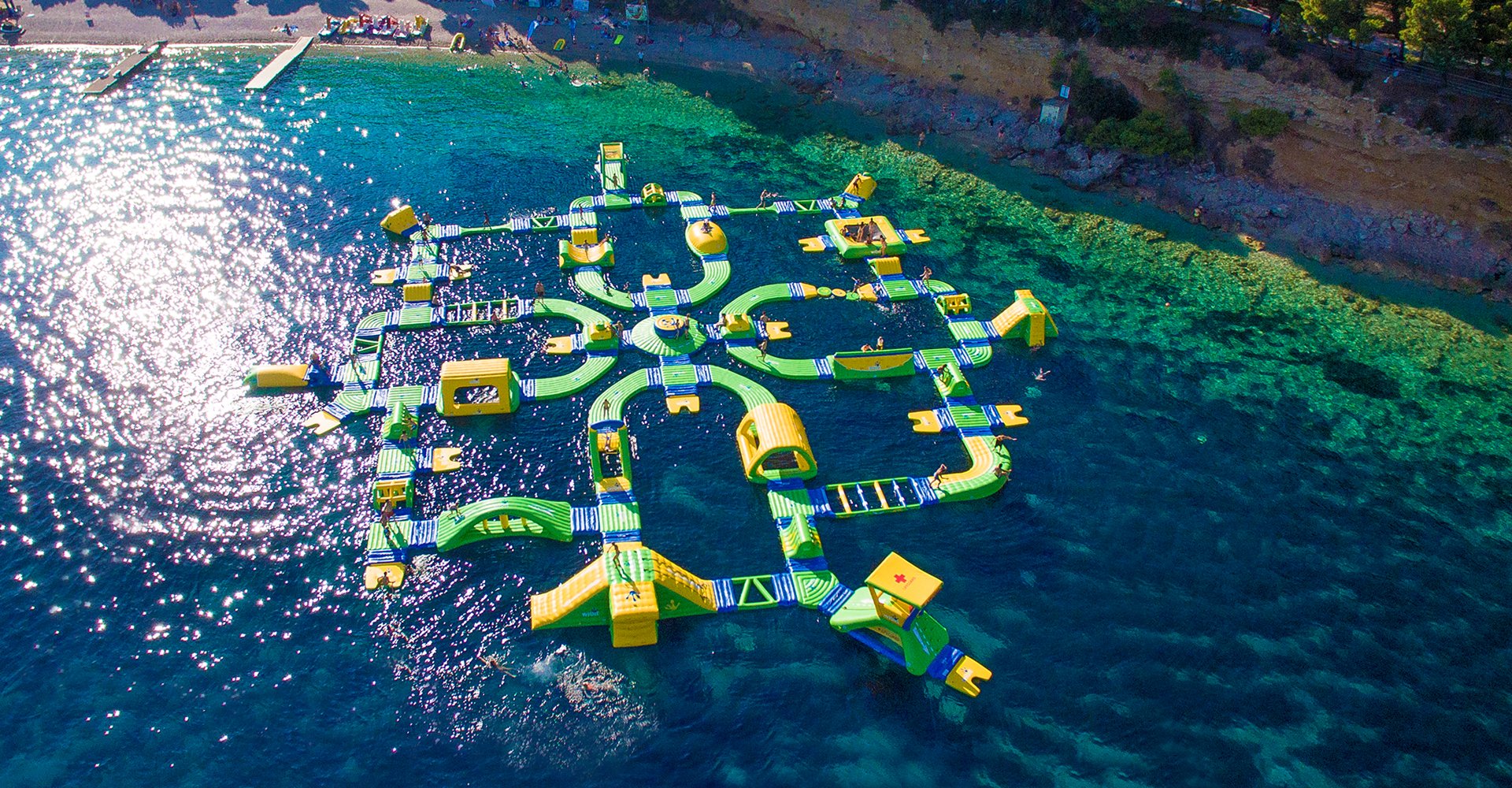 13/02/2018
Frankfurt, Germany
Plagiarius 2018 - a prize you really want to win?
"Plagiarius" Prize 2018
On Friday, February 9, 2018, the negative price "Plagiarius" was presented at the Frankfurt consumer goods tradeshow "Ambiente" for the 42nd time during a press conference. This year Wibit Sports took second place.
For more than 40 years, Aktion Plagiarius e.V. has been awarding the prize to manufacturers and distributors of particularly blatant plagiarism and counterfeiting. The aim is to raise awareness of the issue and raise public awareness about the unscrupulous commercial practices of product and brand pirates. In addition, the perception of the importance and effectiveness of industrial property rights and the appreciation of creative performance should be increased.
Wibit has been fighting against such counterfeiting for many years, but this case proves to be particularly brash. Not only the individual products were copied, but also the entire structure of the park, as well as the image and video material including sound.
Only the highest level of security for the products themselves and for their installation guarantees a safe user experience and avoids liability issues for park operators. For this reason, the company's products are constantly being tested by third parties and it is ensured that they comply with the global safety standards, in particular the ISO 25649 norm.
Products that copy appearance have serious deficiencies in terms of safety and also in terms of the installation of a water park. The main objective is to prevent any damage that a person may experience on a counterfeit product from being linked to the Wibit products and / or brand. Therefore, in several countries of the world, the company has protected the visual design of inflatable water sports products with design patents.
More information about Plagiarius can be found here: http://www.plagiarius.com/