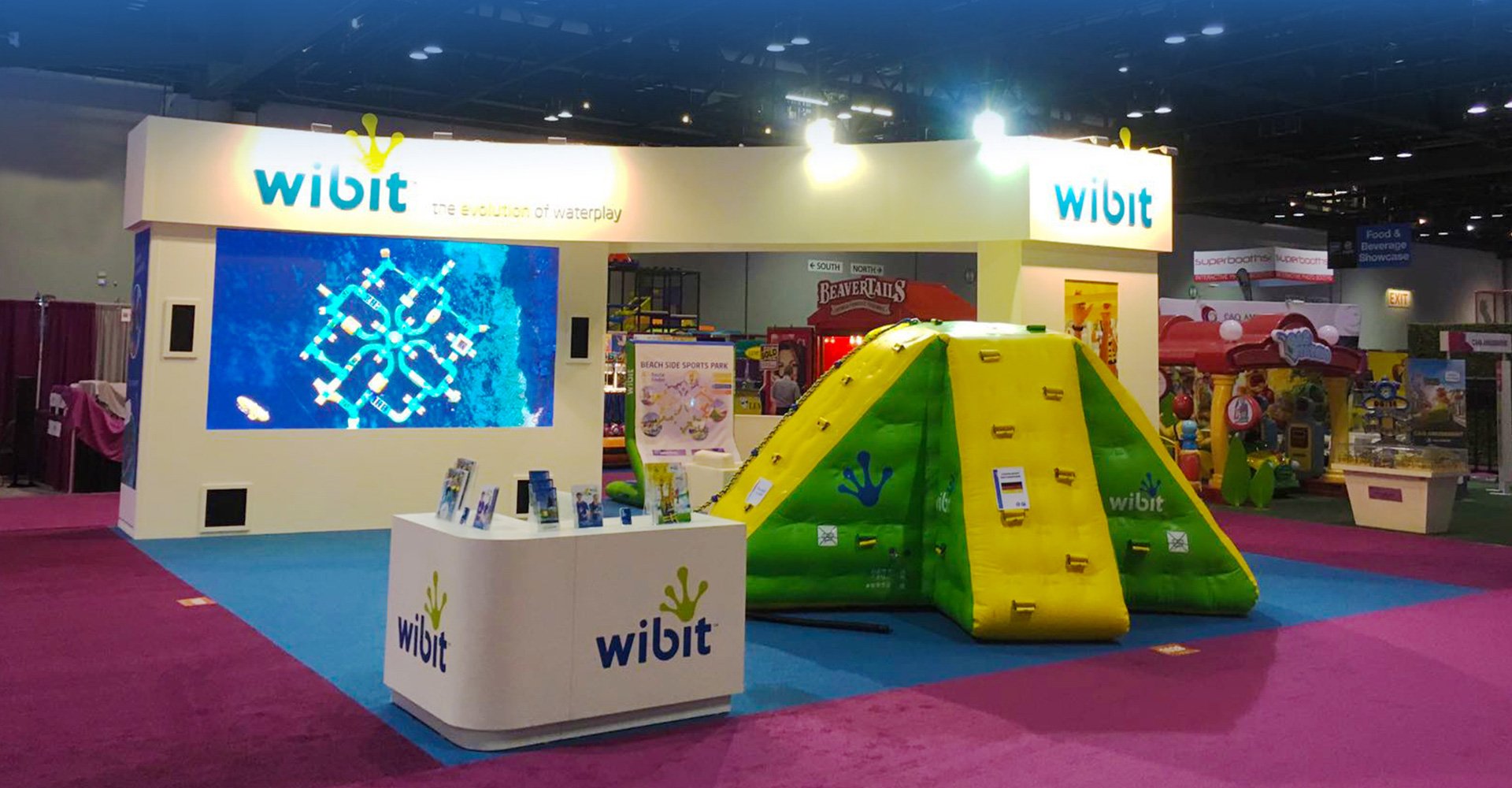 15/11/2016
Orlando, USA
Celebrating their 20th company anniversary this year, German manufacturer Wibit Sports proudly presents their new water sports program
New season opening at IAAPA
Celebrating their 20th company anniversary this year, German manufacturer Wibit Sports proudly presents their new water sports program. With innovative products and a sophisticated concept, the enterprise raises the bar of the Sports Park industry to a new level.
New Concept
Wibit´s in-house design team created several new products with different purposes. The categorization into fun, technical, operational or safety products is unique in this market and of great value to operators and end-users. Striving for easy handling and a great visitor experience, Wibit does everything for a reason. This year´s concept idea of #SomethingForEveryone has already been proven successful and will make many more people happy.
New Success Factors
It is no longer sufficient to provide high quality, safe water sports products. These days it is all about service and long-term profitability. With their new Success Factors Program, Wibit offers everything needed and more in terms of Installation, Operation and Maintenance. This exclusive extra value ensures Wibit customers the best possible performance and the highest revenue.
New Design
The IAAPA Attractions Expo in Florida is the annual opening of the new amusement prospects around the world. Wibit Sports uses this platform to showcase their latest innovations to the professional audience at the Orange County Convention Centre in Orlando. Between November 15 - 18, buyers and decision-makers are welcome to visit the brand new booth shaped in a clear and elegant design. A huge LED screen showing the products in action completes the genuine Wibit experience.
Visit us at booth #1028 in Orlando and dive into the Wibit Experience!